I sucked at Instagram…
When I started out using Instagram to market my blog, I was posting everything from A to Z. I used to read many columns about Instagram content ideas and posted anything and everything that came first to my mind!
My content was never able to take my followers to the next level. In fact, I also think that my content used to confuse my followers about what I was trying to put. And this is one of the major reasons why my content used to get mediocre Instagram engagement!
Now that I know what to post and when, I see so many Instagram accounts making the same mistake as I used to do. I understand that it is hard because you are just starting out. But I want to help you so that you don't make the mistakes I made.
Instagram Crash Course for FREE:
Instagram Growth Seems Difficult & Complex?
Join my Simplified Instagram Crash (SIC) Course, to learn:
4 BIGGEST mistakes you're making right now that's diminishing your growth
How all followers are not same, & how to attract the RIGHT ones
Learn how to make your profile irresistible to YOUR audience (hello, more followers!)
The GROWTH BOMB strategy to instantly increase your followers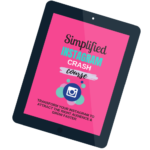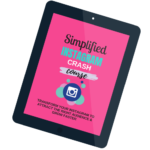 So, without further convo, let's get started…
---
RECOMMENDED READING:
THE PROBLEM WITH LESS INSTAGRAM ENGAGEMENT
We kind of talked about this problem already. So, let's take a closer look at the problem.
Posting random content or posting content without a "goal" on Instagram is fatal. You're posting content without a goal whatever comes to the mind at the moment, just like I used to do before. You don't try to have a closer look at what people want from you.
If you can find that and provide them that, you will get great response from them. And this is what we are going to talk about in this post.
I'm sure your account's goal is to reach more & more people so that you can send your message to those people.
You can have every post of yours reaching the sky! (Not literally, but you got my point)
And that is why I wrote this article to give you a step-by-step guide on how you can double your
Instagram engagement on each and every post of yours!
You simply have to follow the step-by-step instructions and do it as it is!
When you learn everything as instructed in this article, you'll be able to double your Instagram post engagement in as many posts as you want.And this is the best way to do it.
You'll agree to this when I explain all in detail. So let's dive into it.
---
RECOMMENDED READING:
---
HOW TO DOUBLE YOUR INSTAGRAM POST ENGAGEMENT
1. Research what followers want
As we talked before, you need to focus more on what your followers want from you.
So for this purpose, we start analyzing our data.
Here are the steps to do so:
In the Instagram app, go to your Insights -> Content -> Feed posts – See all. (Insights are only available to business profiles. Switching to an Instagram business profile is free).
You'll come up to a page with something like this on the top:


Click on any of the blue text to see this: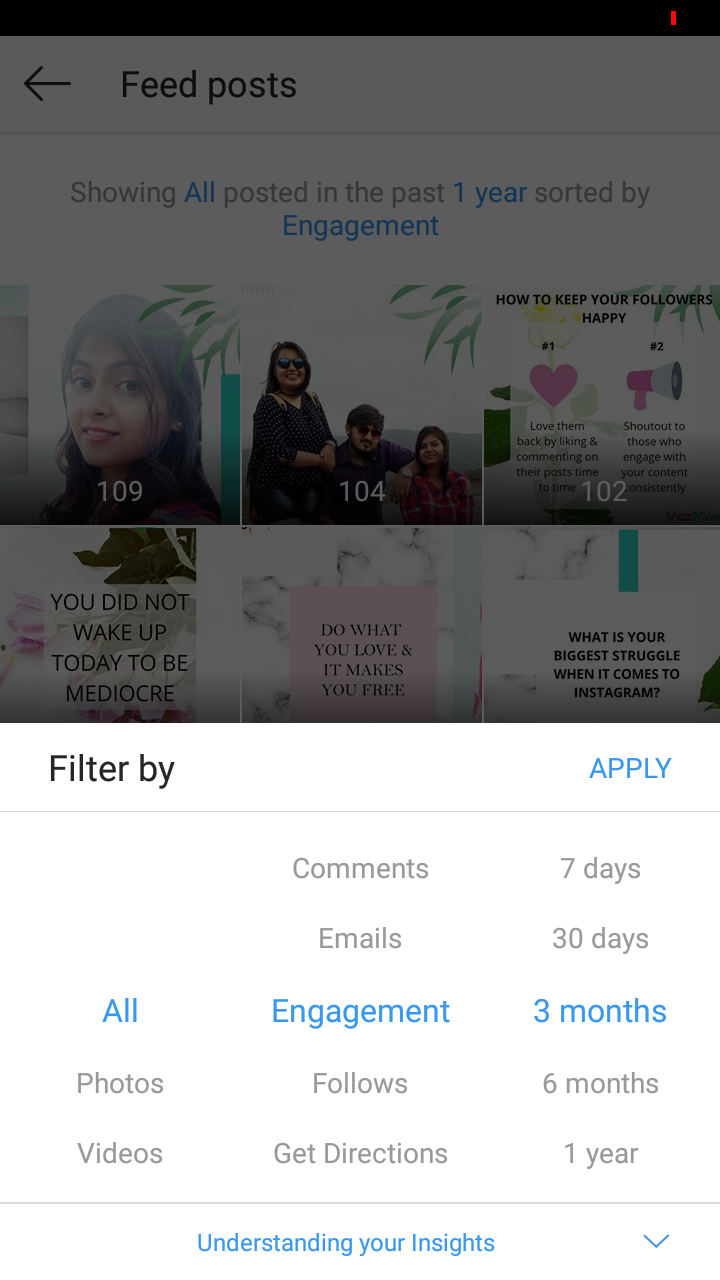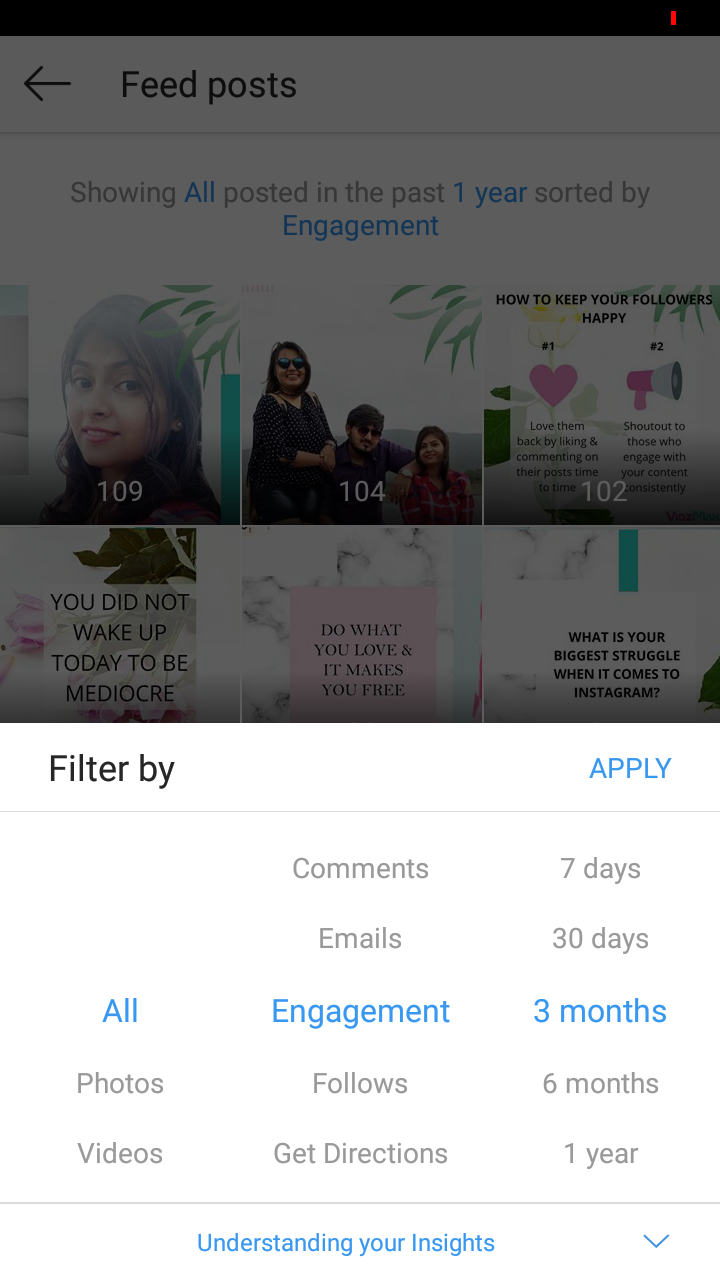 ✅  You need to find a recent post that got 2 times more than your average engagement.
So, for example, your engagement is like 1–, then you need to find a recent post that got 200 or closer to 200 engagement.
FYI, engagement = likes + comments + saves
To find a recent post that got double your average engagement, at first, filter it to 7 days. If you don't find such a post in that time period, increase your filter to 30 days. Keep doing this until you find the post you're searching for.
---
2. Analyze the higher engagement Instagram post
Once you've found this post, you need to analyze the data of the post that has the highest engagement.
Mine was this post with 108 likes.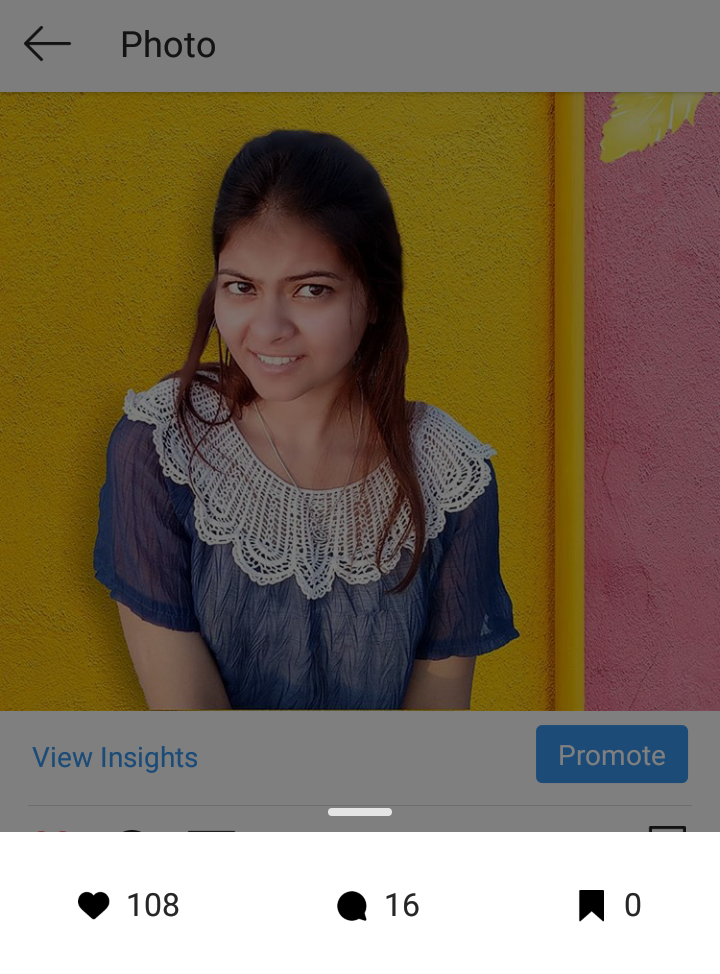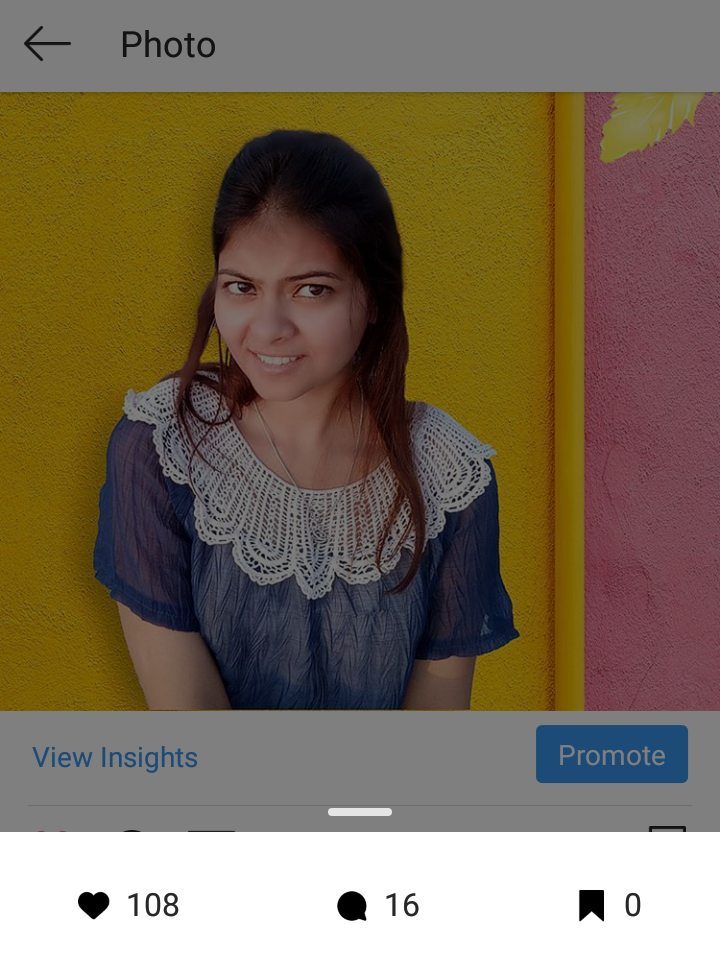 My average Instagram engagement was 50 at the time I tried this strategy. And looking at the other posts next to this post today, I was astonished to see those posts having 70 likes on average.
Have a look at this post's engagement which is just next to my selfie post: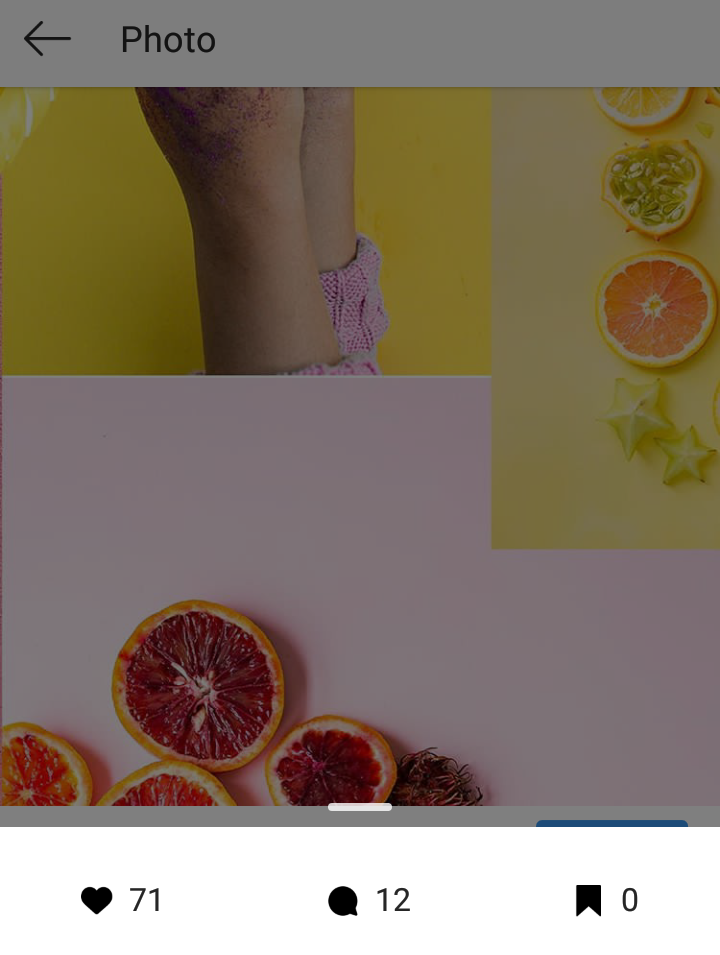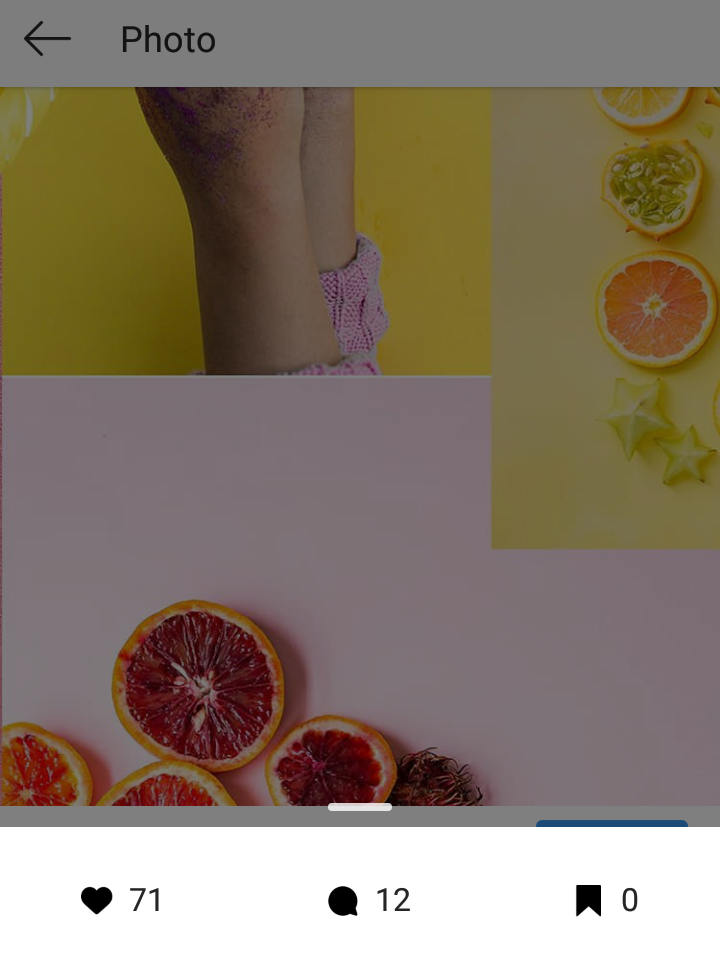 So, how was I able to increase my average engagement on my older posts? 
Now, this is a secret strategy 😉: It's mainly because I tell my new followers to check my hashtag #vidzmaktips for Instagram tips. And so, I keep getting Instagram engagement on my older posts as well. It's a pretty little secret strategy that I let you in (Don't tell anyone 🤫)
Now, getting back to where we were…
---
RECOMMENDED READING:
---
3. Find the difference
Click on the post & it will take you to the actual post.
Then, click on the "View Insights" button, and then swipe up.
You'll see really fine Instagram analytics here, which you were completely unaware of.
This is what it looks like: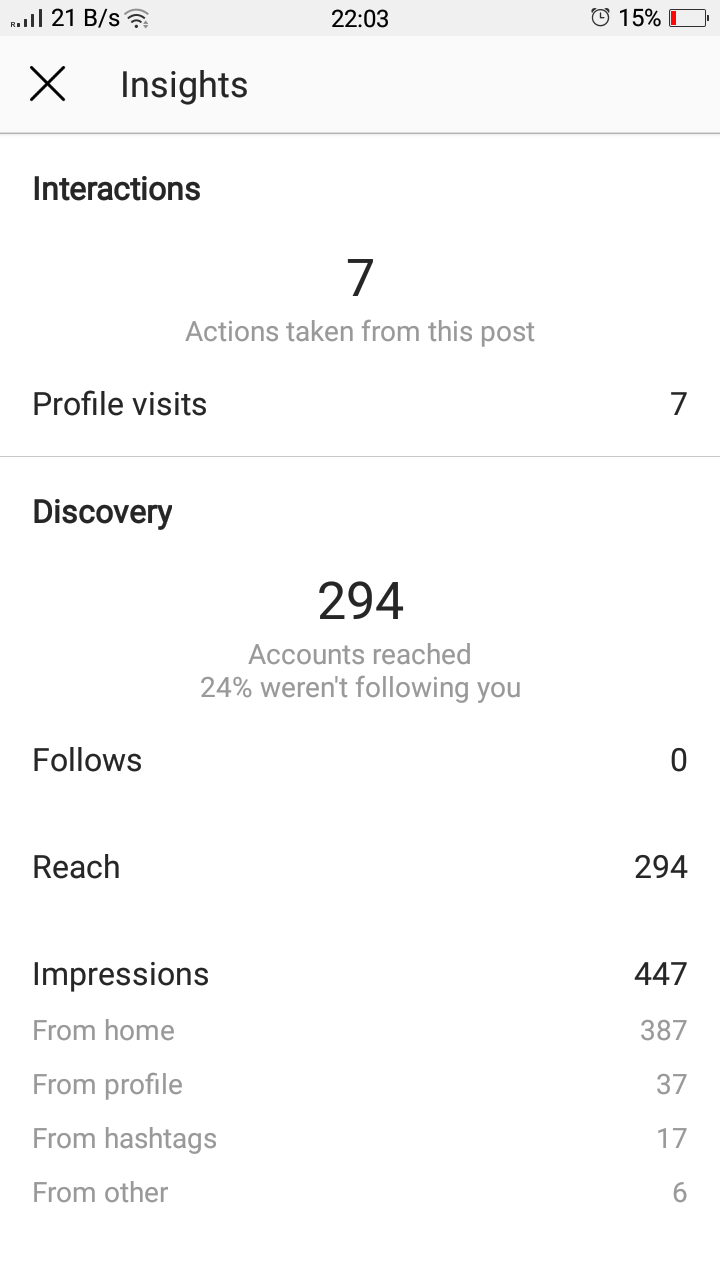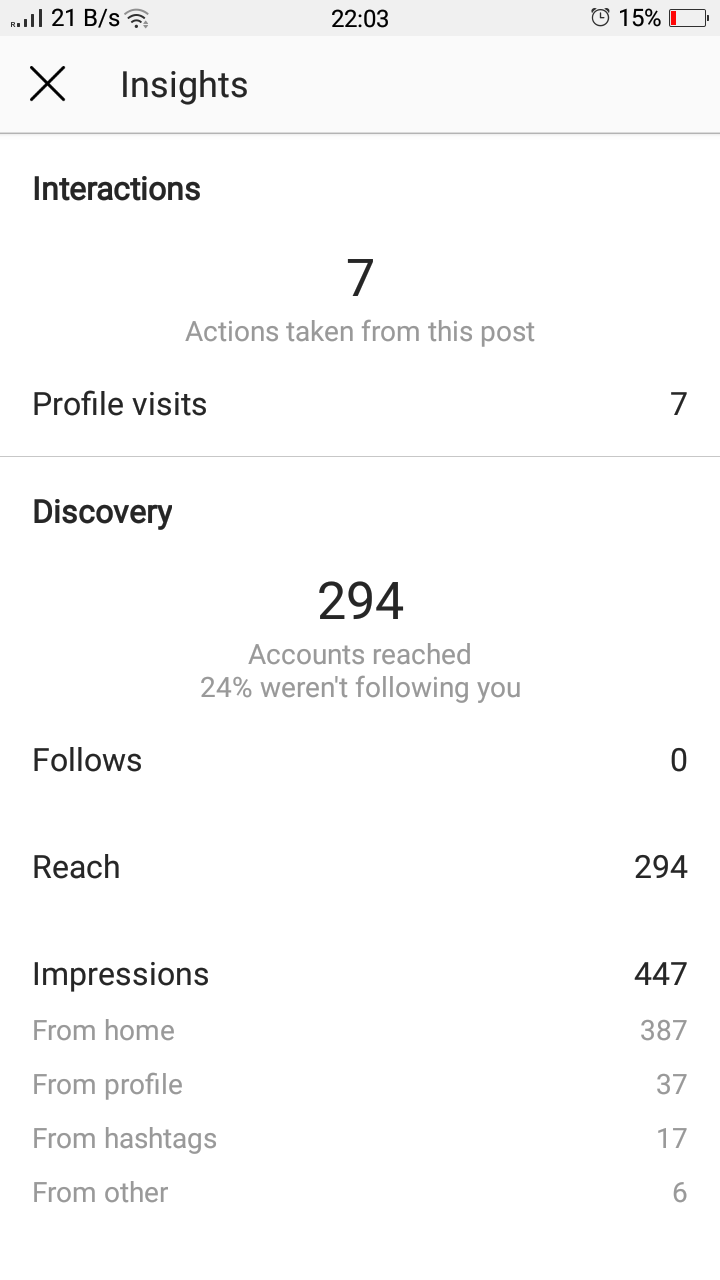 Now, compare this post to other recent posts. What's the difference? What type of post is this? Is it more of an informative post? Or is it inspirational? Or is it funny?
Basically you're looking for what makes this post different from the other posts due to which it got highest engagement.
Did you get highest comments on this post as well? Then look out for what type of caption did you write. What kind of CTA (Call-to-action) did you use on that post to encourage followers to comment?
Does that post have the highest number of impressions? Look at which hashtags did you use. If you can, pick some of those and repeat those hashtags in your next post.
These are all the factors that made that Instagram post successful and you can model (not copy) all these to get the same result in your next post.
In my case, it was a connection post – A selfie. Once I knew that, I asked my followers: "Would they like to see my personal life posts as well?" (This is what I did and it's an optional step. You don't need to do this compulsorily).
And this was the result of the story: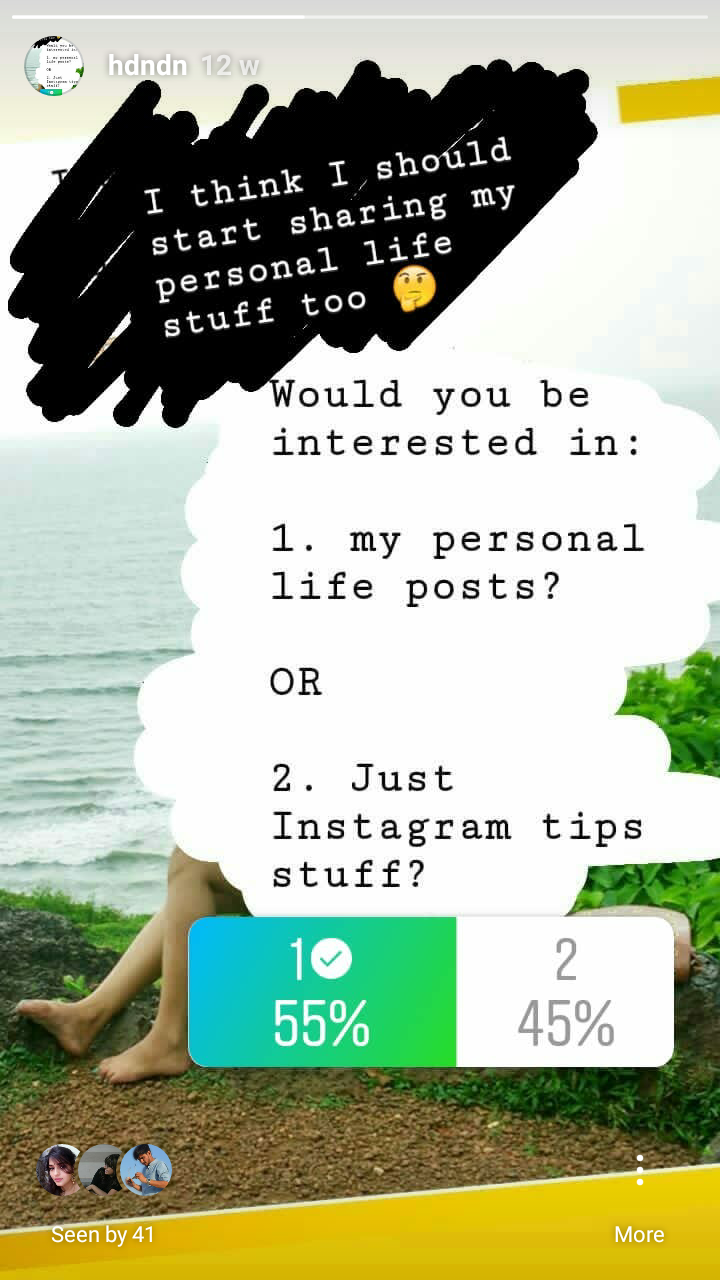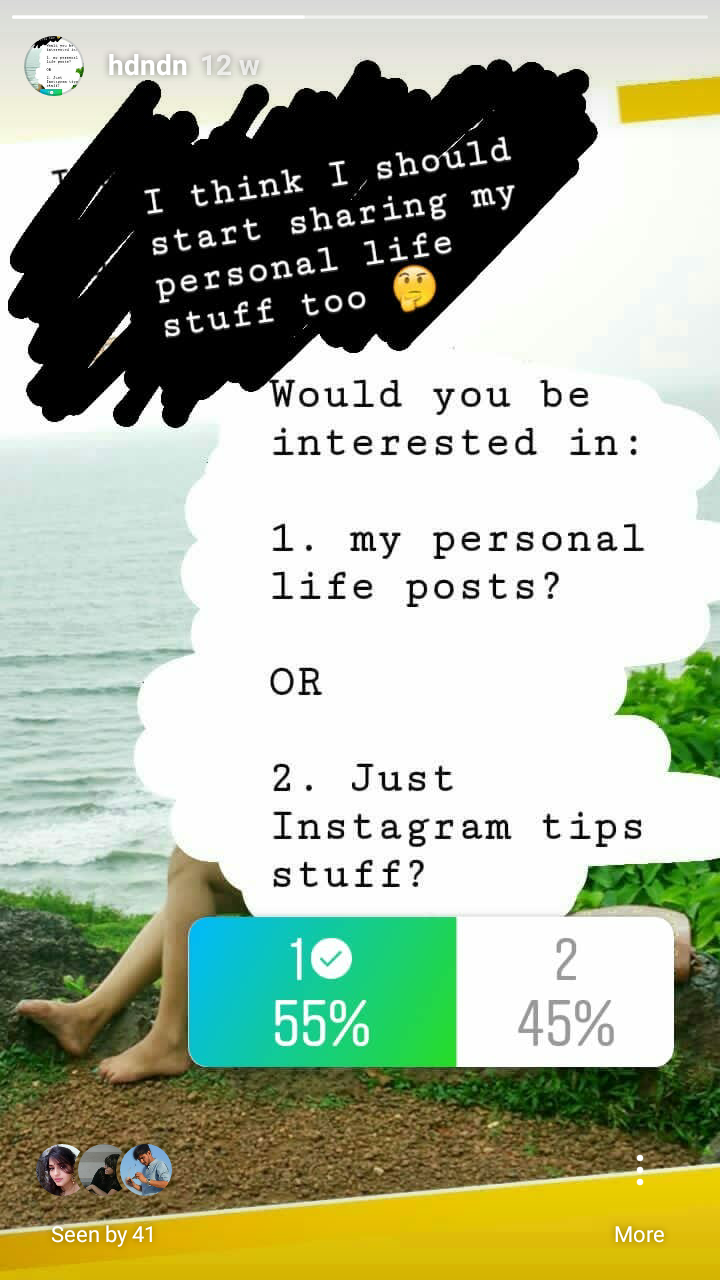 ---
RECOMMENDED READING:
​
---
4. Model your higher engagement Instagram post
Once I knew that maximum of my followers were interested in viewing my personal life posts too, I started sharing a few personal posts. Now that I had 2 reasons for posting these kind of posts.
I was getting more engagement on these posts

My followers had already shown interest in such posts by voting on my story
So, I started posting similar posts to get the same kind of engagement.
I used the same hashtags wherever applicable.

I used the same kind of post (connection post).

I used the same kind of caption voice to get the highest engagement.
Look at the similar posts that I shared and what kind of response did I get from my followers: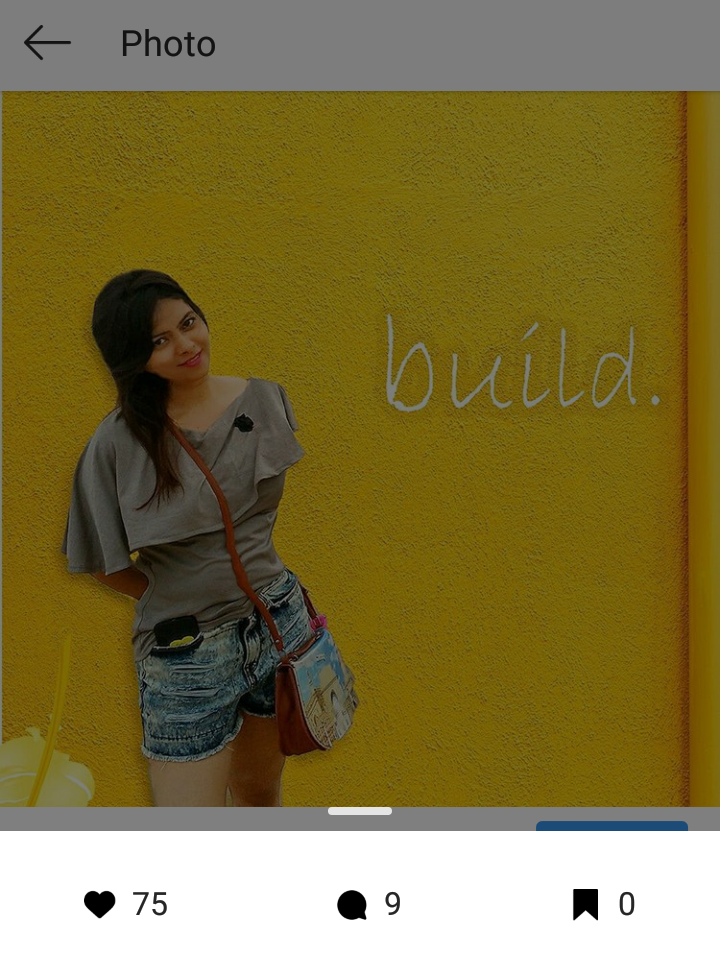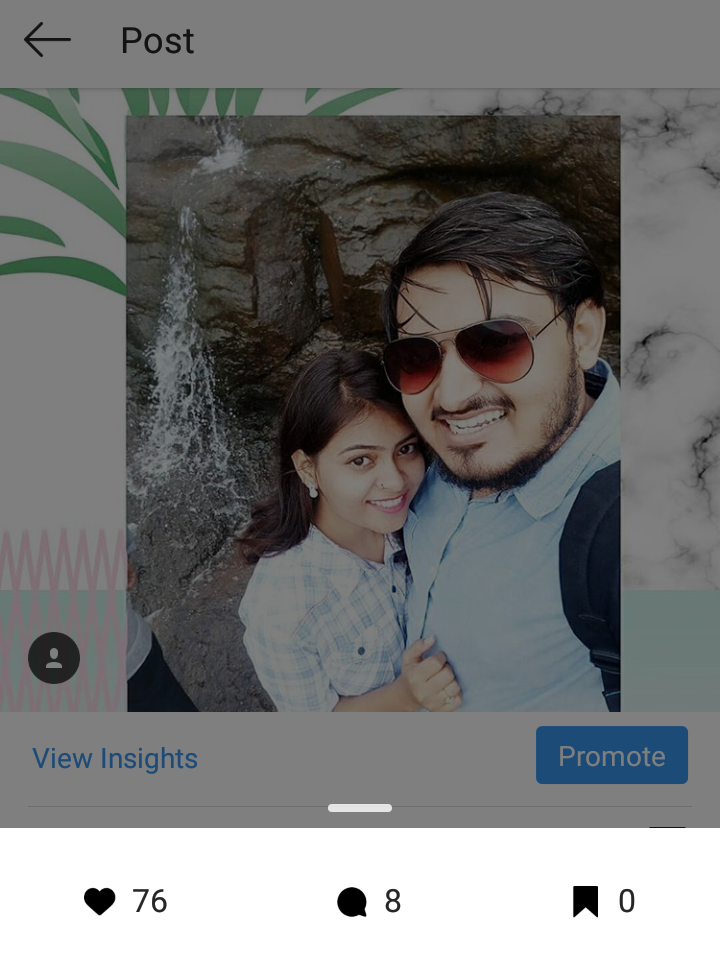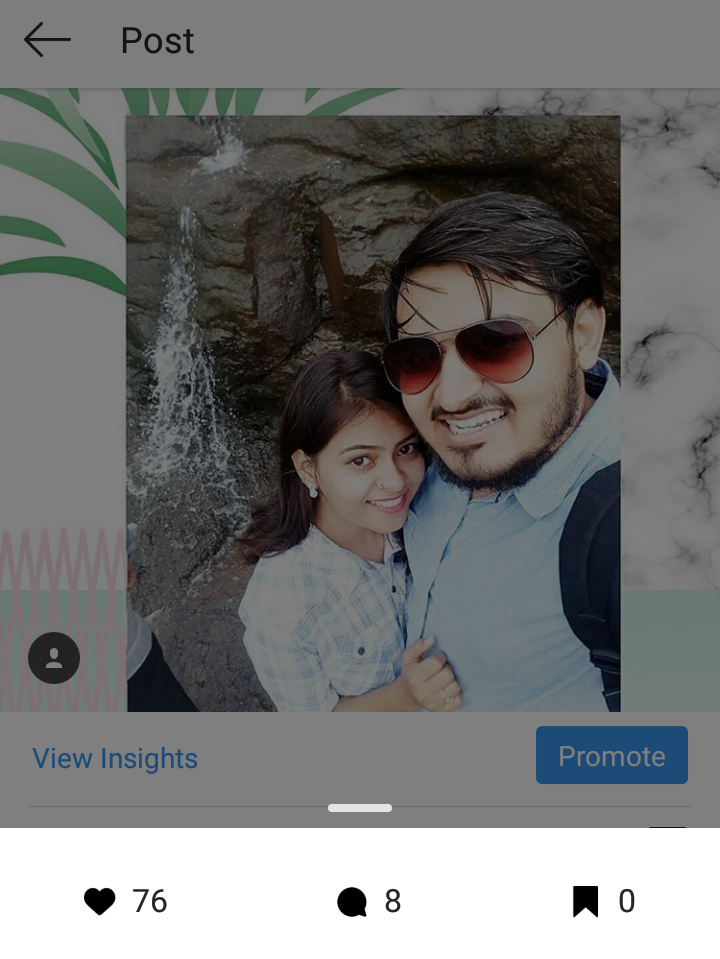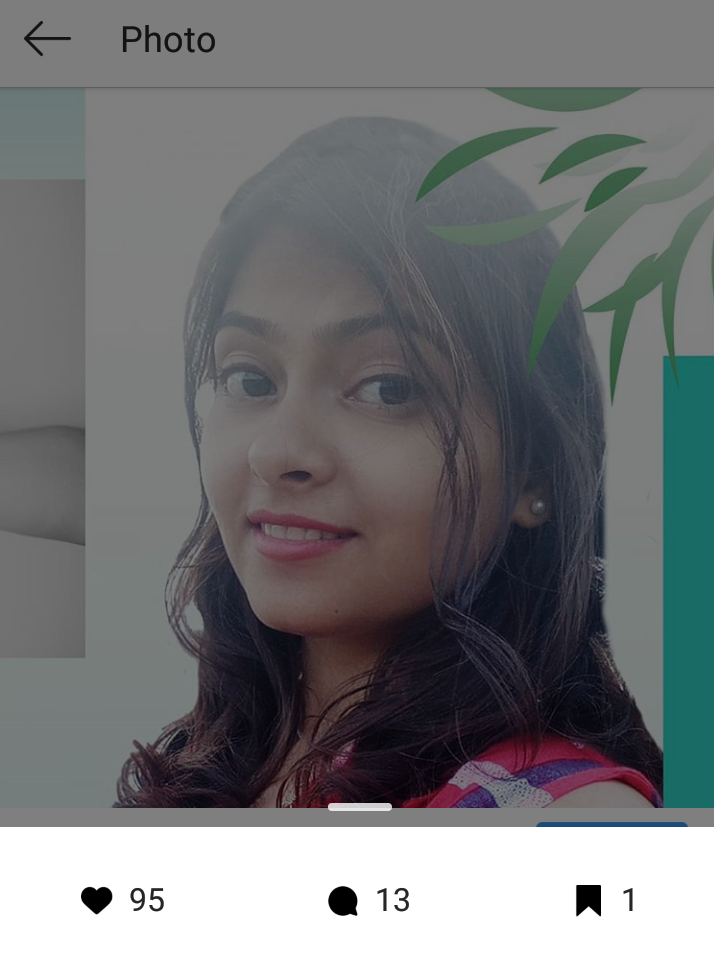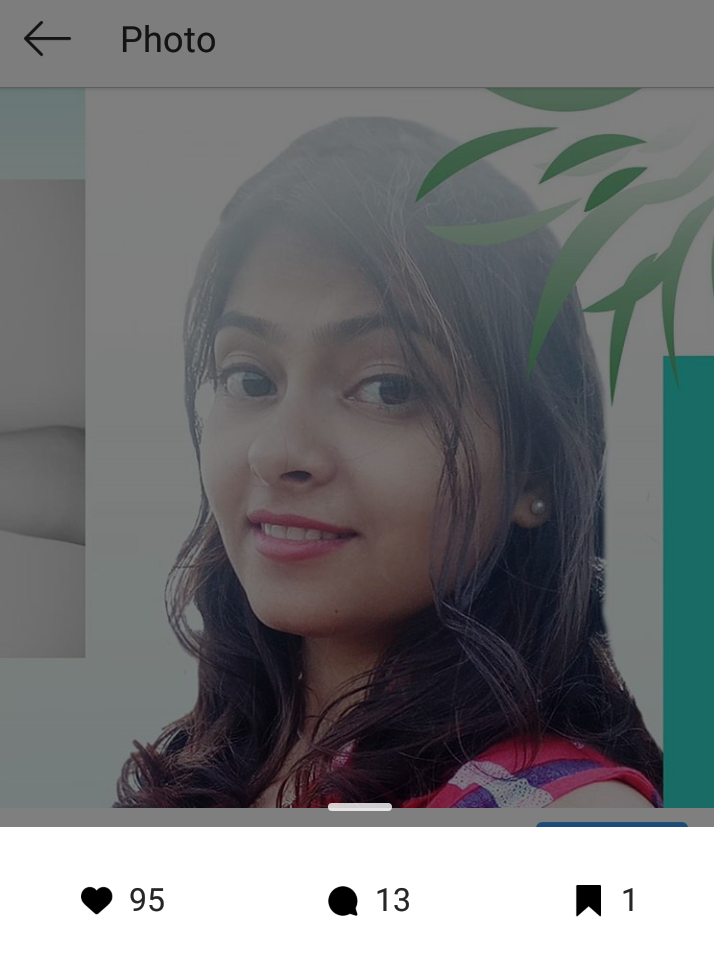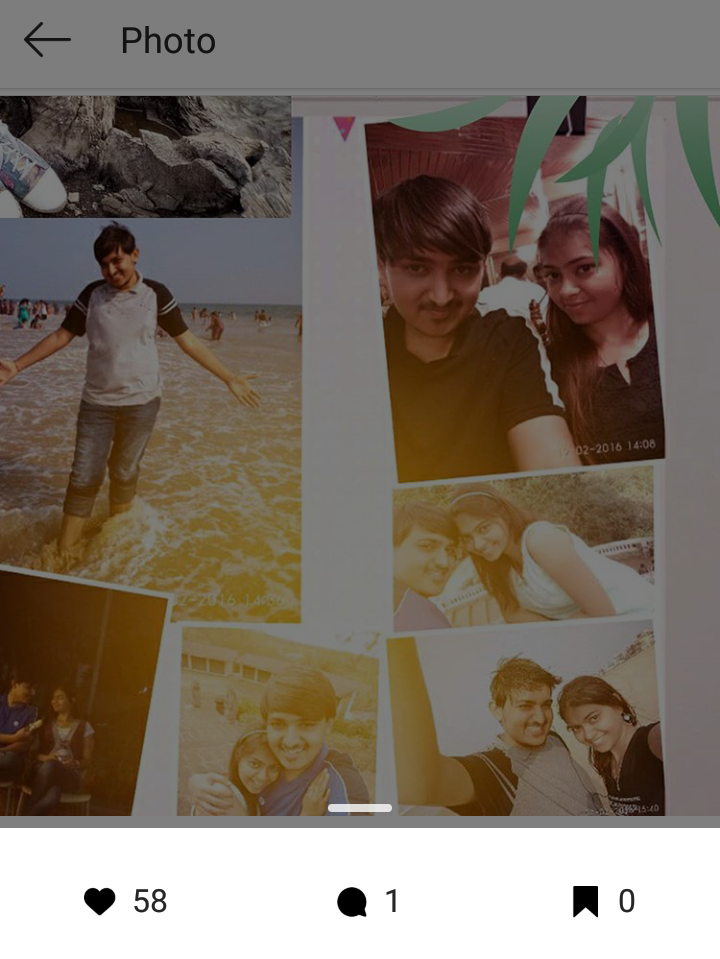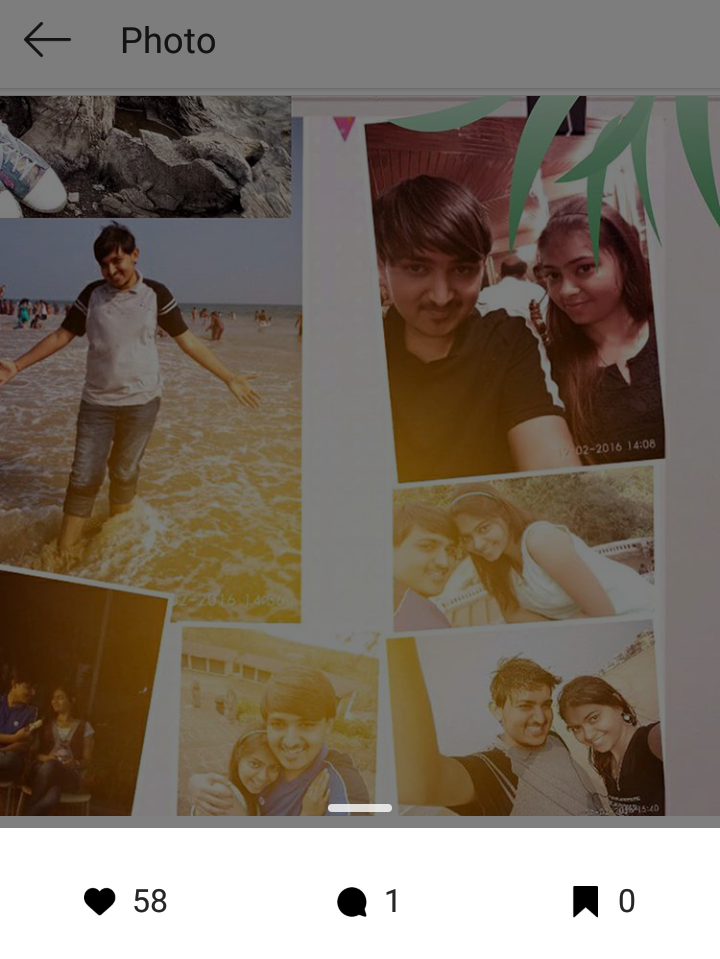 If you notice, you can see that my collage didn't work well at all! So, I learned something from that…
Another thing I learned is that my selfie posts work better than my portrait photos or photos with my hubby.
Now, looking at what my average engagement was at the time I posted these photos (i.e., 50), the above strategy is pretty much good in getting almost double than average engagement, right?
Here are some tips for you before you start posting anything on your Instagram:
---
RECOMMENDED READING:
---
TIPS BEFORE POSTING YOUR MODEL POSTS
1. Post at the right time
If you've been using Instagram for a while, you know this by now: The more engagement you get on a post as soon as you post it, the more your post's reach increases. So, if you can get more engagement as soon as you post, there are better chances of your post getting even higher engagement.
And hence, you need to post at the time when your audience is online. And how can you know when is your audience online? Read this article on how to use Instagram Analytics to get the maximum engagement.
Don't have time to read the article? Here's a short answer from my Instagram posts: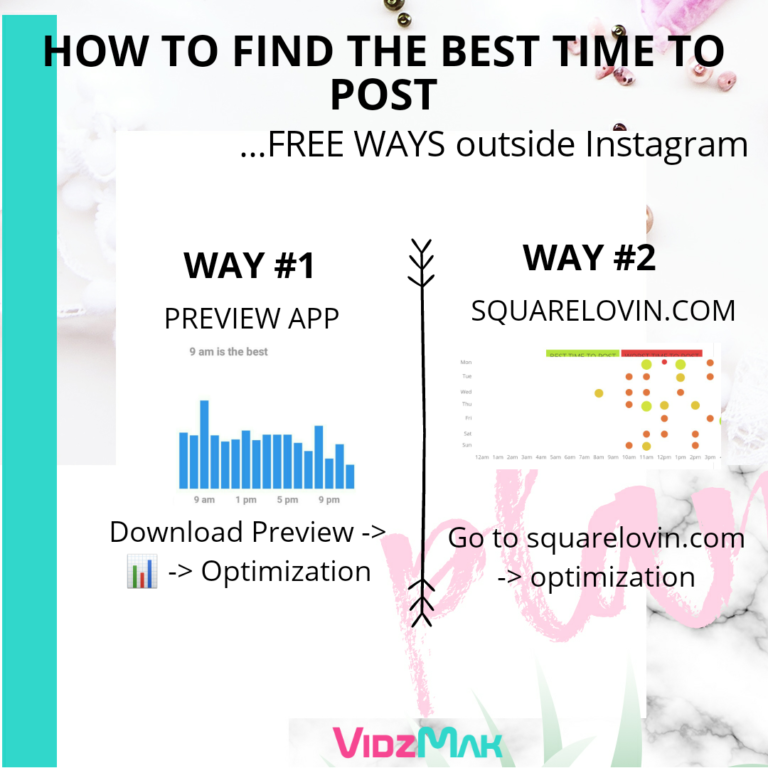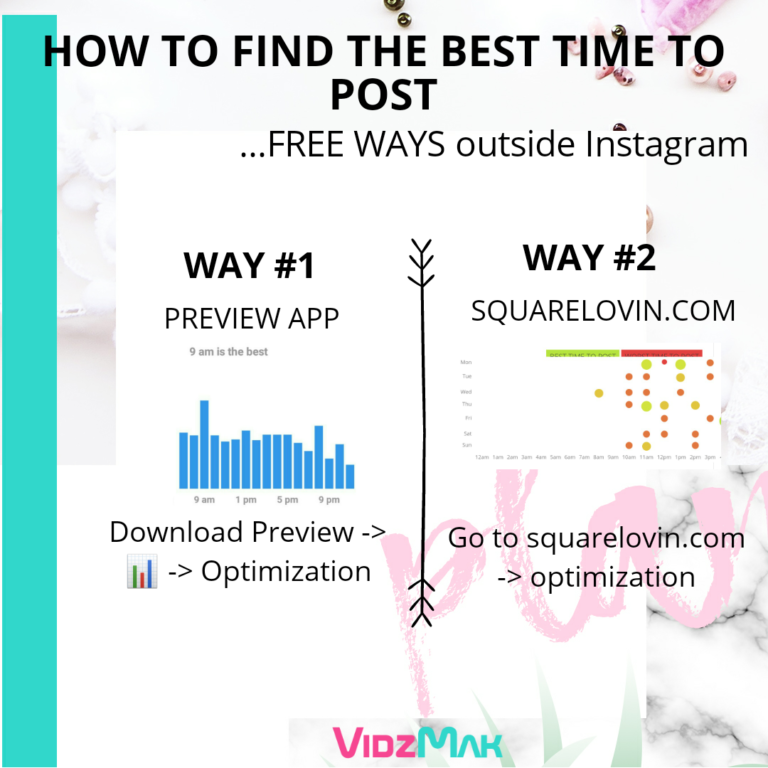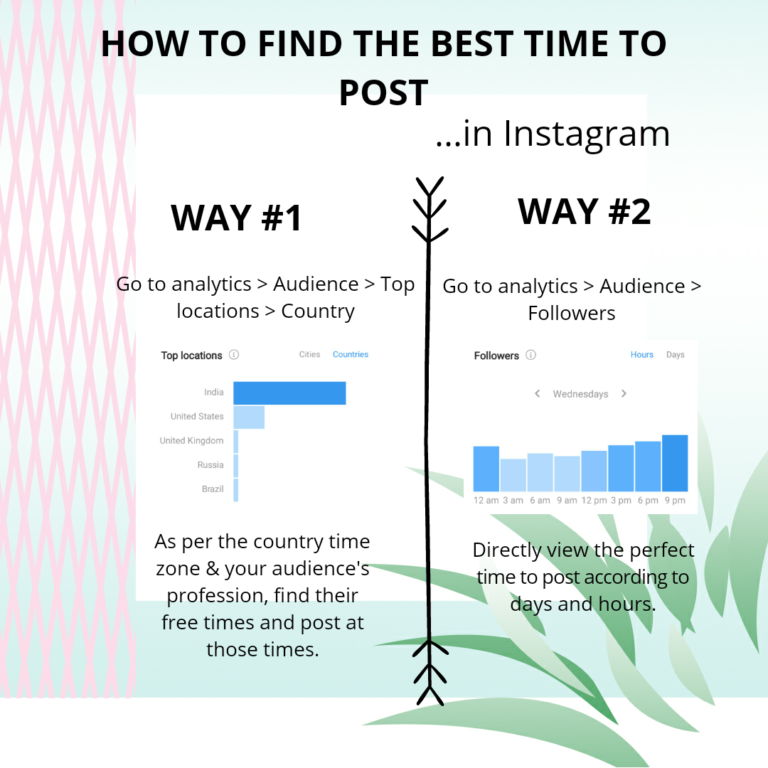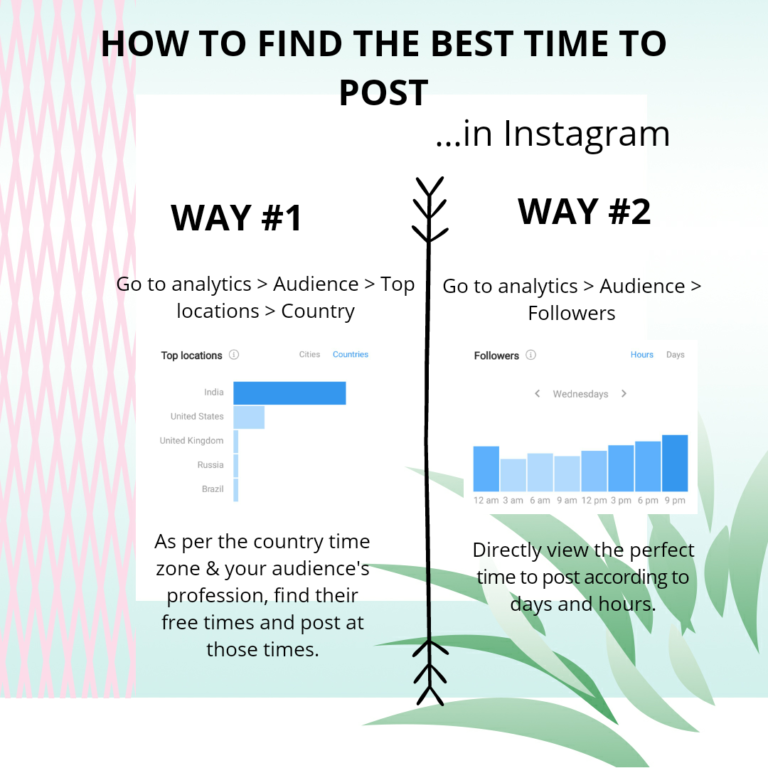 ---
To increase even more exposure of your post, you need to use the right hashtags. There are hashtags that can wind you up in people's follow-unfollow game and there are other hashtags which will get you genuine followers and engagement.
So, it becomes very important to understand which hashtags to use. Here is a post on using the right hashtags.
✅ Looking to make money on Instagram? Click here to read in detail how to make quick money on Instagram even with small following.
---
DON'T MAKE THESE FATAL MISTAKES:
1. Taking too much pressure and taking Instagram too seriously
You can easily get wind up in the Instagram pressure. But whatever you do, you need to remember that Instagram is just a social media and you should enjoy it. Don't take it too seriously. There will be failures, for sure, but instead of giving up, you need to learn from them.
You can see from my trials that not all of my posts were a success, but I didn't give up and kept trying. The more you try, the more data you'll collect about your posts and the more finely you'll be able to plan your posts.
This article's main purpose was to show you an insight about how you can plan your Instagram content in a way that gives you the maximum results. This study will also give you an understanding of what your followers want from you which is the most important thing.
---
RECOMMENDED READING:
---
2. Wanting to rush progress – running after numbers
It might feel tempting and even frustrating sometimes when you don't receive the engagement you were expecting. This happens especially when you spend too much time creating the content and you don't receive anything in return. I've been there and I understand this completely. I know how it feels.
But, you should keep this one thing in mind – it's not the end of the world. And it's not your last Instagram post. You have many chances to post even better content. So, just keep analyzing what your followers like and keep giving them the same.
---
SUMMARY
While these steps seem simple and you might want to skip the analyzing part, you don't have to do that because it's pretty much the gist of this article – the most important step.
Just believe in this, as I just showed you that it actually works and make it work.
If you fail, try analyzing other way. Try the other way around. The point here is to figure out what your existing audience likes and giving them that to get the best results possible. It is also possible that you'll get more than what you had expected!
If you keep going, you'll succeed for sure.
✅ Which of the above strategies did you like the most? Comment below to let me know 👇
---
RECOMMENDED READING: