You can either watch the video above or read the article below:
Did you know that optimizing your Instagram bio can actually increase your follow rates by 3 times?
So, here's a brainstorming question for you…
When you visit someone's profile, what is it that you notice BEFORE deciding whether to follow or not?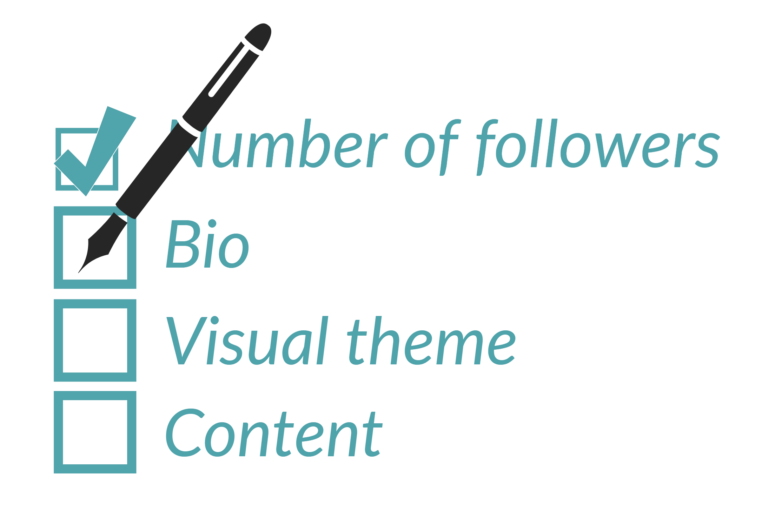 The first stage might be the number of followers (sadly, that matters to SOME people!). This is called social proof.
Btw, you can get past this stage by downloading my 90-Day Instagram Plan – the roadmap to your first 1000 Instagram followers in 90 days. (1000 is a pretty good social proof!)
Secondly, you read the bio because that is where you get the whole overview of who the person is and what the profile is about – this is where you get to know whether you are interested in the content or not!

Thirdly, you check the overall visual theme. It should look pretty, right? At the least, it shouldn't be a mess!

Lastly, you check the content of the page – photos & videos – that the profile has. A beautiful visual theme helps getting to this stage. A bad visual theme might lead to hit the back button.
If all of these pass the test, you hit that follow button!
Any one of these fail, and you've lost a lead!
So, if any of your potential client visits your profile, you need to make sure that they hit the follow button on your page by making your bio a "client magnet".
But there's a catch…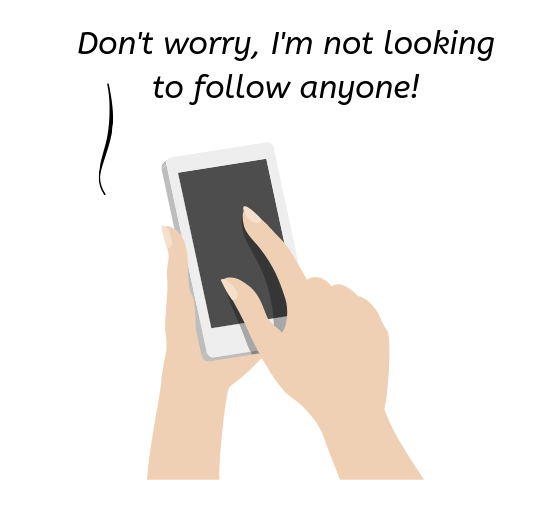 Most of the times, when people visit your profile they are NOT looking to "follow" someone. Except, of course, if they are playing the follow-unfollow game or intentionally finding some people to follow. Example? New accounts!
So, if by any other means, someone is visiting your profile, they will only take 10 seconds to make the decision whether your account is worth following or not!
And in those 10 seconds, you have to let them check ALL the 4 stages (well, at least the last 3 of them) to get that follow from them.
The first stage might NOT be in your hands "right now", but, if you follow  everything from the 90-day Instagram Plan – The road-map to your first 1000 followers in 90 days, the first stage WILL be in your hands in just 3 months.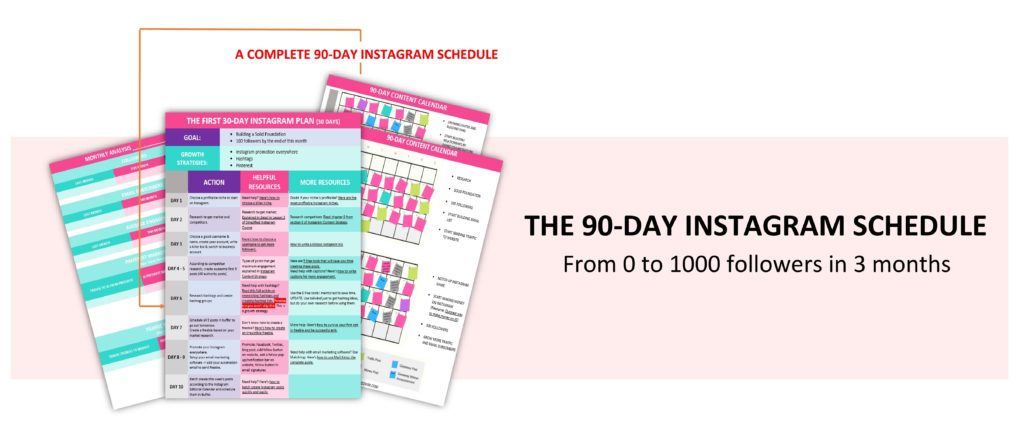 Downloaded the plan?
Great! Now, let's start by optimizing the most important thing of your Instagram account – your bio!
Recommended: How to get your first 1000 Instagram followers
RECOMMENDED READING:
---
Getting Followers That Turn Into Paid Clients and Customers
There's no point in gaining wrong followers. If you're optimizing your Instagram bio to attract more followers, be clear on who you're trying to attract.
Again, there's no point in collecting followers who will NEVER turn into paid customers or clients. That's bad marketing!
So, I call my Instagram bio a "client magnetic bio" because, well… your bio should attract your potential clients and customers, right?
For having a kickass client magnetic bio, you need to know your client. You should know what is it that your client is most interested in and how to draw them in. That's the first step!
If you don't know how to draw your clients in, here's a list of questions that you can use as a pioneer in creating your bio:
1. Who is your ideal client?
2. What are their pain points?
3. What are they looking for on the internet?
4. What will they search for in the search bar so that they can (accidentally?!) find you?
If you've got all this cleared, you're very close to creating an epic bio instantly!
Let's start…
---
1. NAME
There are only TWO parts of your Instagram account that are searchable on Instagram. Those are:
your name, &
your username
The name is the one that shows up in the bold letters on your Instagram bio. Some people also call this section as "headline".


Fill your name with these 2 elements…
---
i. How your client can find you
Make yourself searchable… The easiest way to get more followers.
Fill your name with the answer to the 4th question you gave above about your own client. Because that's how they can find you!
For example, if you are a marketing strategist, what do you think your client will search in the search bar so that they can find you?
According to me that would be "marketing tips", so add these words to your name. This will help people find you. So that, if someone searches for "marketing tips" in their search bar, your profile will pop up in the search results.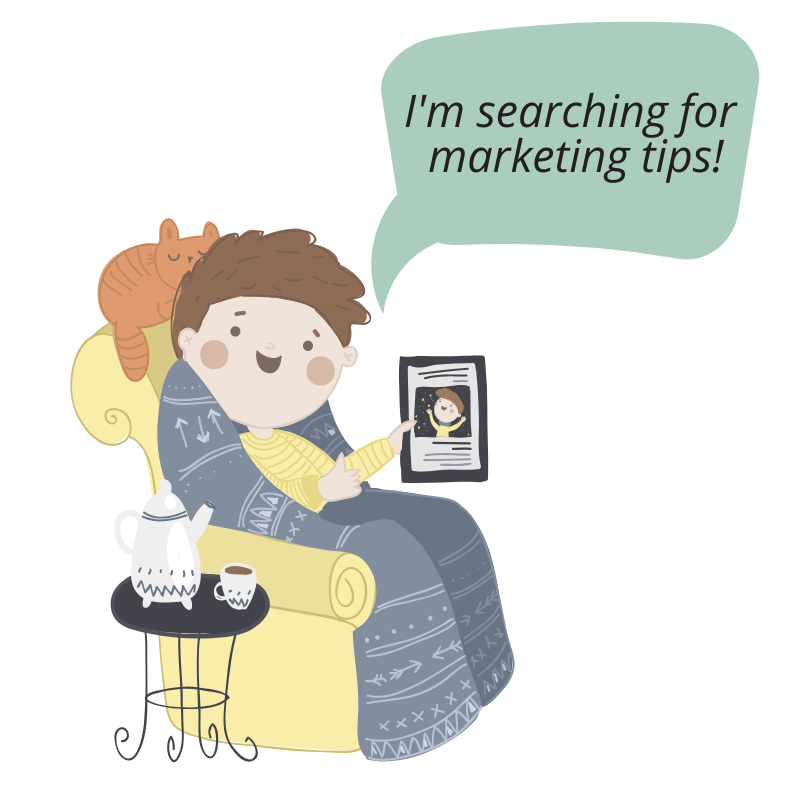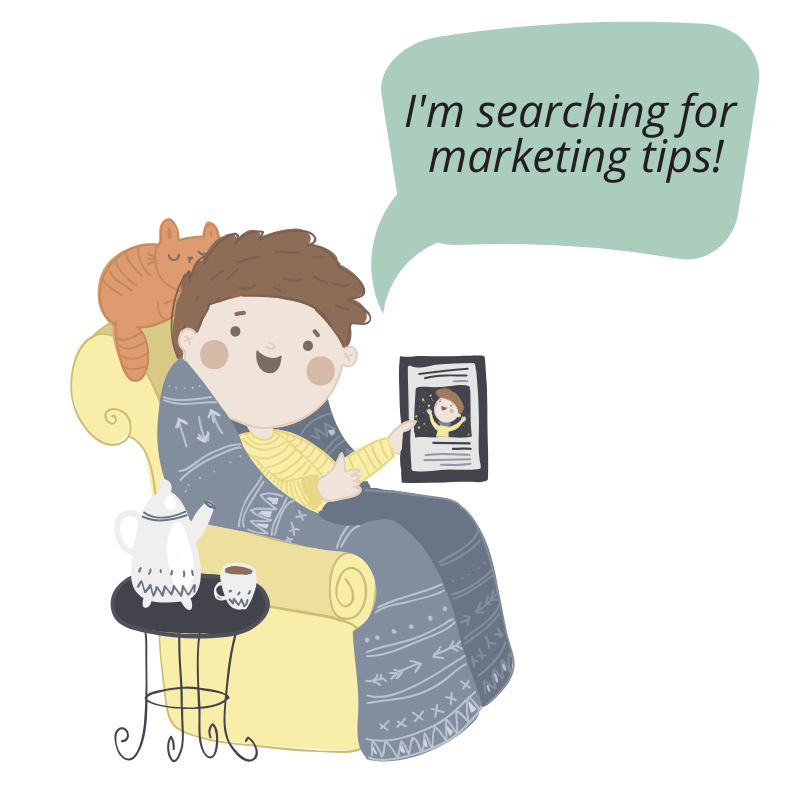 Champion Tip: Some people like to add something like "marketing strategist" to the name, but that is not what your client is gonna search! S/he is looking for how you can help them, not what you are. So get into your client's head and think like them to get yourself searched by them.
So instead of telling them what you are, tell them how you can help them!
---
ii. Add your name
I'd also suggest you to add your name to the headline. So that your followers can search you by your name. You want to be popular by your name, don't you?
Remember, your username, also known as Instagram handle (@____) and your name are the only searchable elements on Instagram that can help people find your account. So choose these wisely.


---
RECOMMENDED READING:
---
2. BIO
Now, let's optimize your Instagram bio.


UPDATE: Instagram has recently started cutting off the bio to the first 2 lines of it. Look at the image below:


So, make sure you have the highest attracting factors of your bio in the first 2 lines of your bio. This makes it even more difficult to convince people to follow!
I wrote about how to optimize this new cut-off bio in one of my Instagram posts. You can read it below:
Here are the elements that you should add in your bio…
---
i. Who you are
Your bio should clearly explain who you are and what do you do. Don't be vague about it.
If you are an expert in social media, say that you are a social media expert. If you're a doctor, write that down.
Just make sure it is something relative to your account. Meaning, if your account is about real estate, but you are a doctor by profession, calling yourself a doctor makes no sense for that account.
It becomes more attractive if you add something of authority. For example, if you're a best-selling author, add that to your bio.
Other examples: Award-winning… , CEO of… , Owner of…


---
ii. What is this account about
Tell your audience what this account is about, what niche does this account serve.
Are you a mom blogger? Tell them your about your goal with this account.
This is important because people want to follow you if they are interested in your content. Adding this bit immediately excludes the wrong followers.
Champion tip: If you have a wide spectrum of interests and focus on many things on your Instagram account, choose just 1 or 2 traits to write in your bio. Adding too many traits will confuse potential clients.
This is where you show your expertise in solving your client's pain points (your answer to the second question above).
Use your creativity to show them that YOU are their final destination and that you are ideal for them.
For example, "Looking to learn copywriting?", "Learn to write words that attract your clients".
---
RECOMMENDED READING:
---
iii. Who this account is for and what's in it for them
If people can't figure out what they would get from this account, they would simply walk away.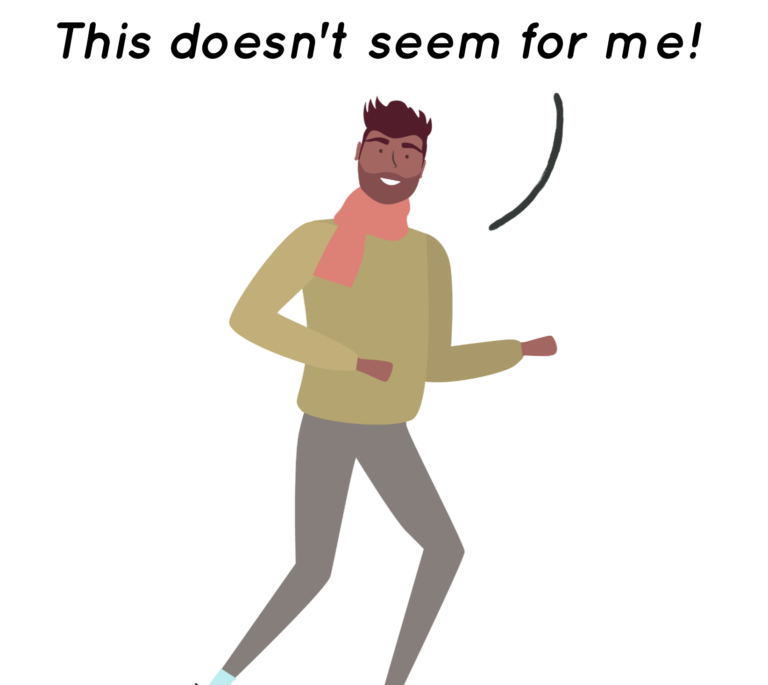 Tell them upfront what they would get by following your account.
Some examples: get daily marketing tips here, beautiful jewelry for women, helping marketers grow their biz.
---
iv. Add Call-to-Action (CTA)
A CTA is something that asks people to take some action. Tell your potential clients to take a certain action and why they should do so.
A few good examples:
If you have a product-based business: Use this code to get instant X% discount.

If you have a service-based business: Get my FREE guide on [your client's pain point solution]

Start to learn marketing by reading the captions below
CHAMPION TIP: If you want people to visit your link, you need to provide something that can drag them there. Can you find what can attract your client towards your link? THINK CREATIVELY…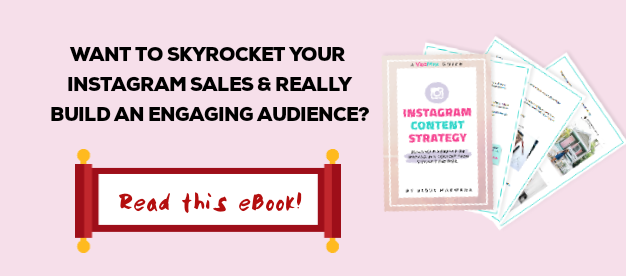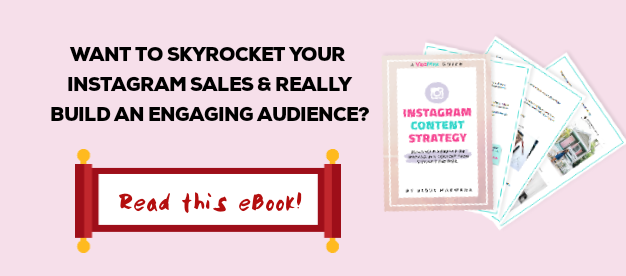 ---
RECOMMENDED READING:
---
3. URL
Your URL is also a part of your bio that needs to be optimized.
Here are some properties of a good Instagram URL.
---
i. Direct Link
Your link should directly send your client to what your CTA (call-to-action) promises to provide.
NEVER send them to a link where they need to wander to find that particular information.
---
ii. Short and Descriptive
People hate spam! So don't look like one.
Keep your URL short and descriptive.
Long URLs that go beyond the screen looks spammy. Stay away from these.
URLs that contain random alphabets and numbers looks spammy as well and lowers your click-through-rates. URLs like bit.ly/g78shnas look spammy.
If your actual URL is long, use a service like bit.ly and then customize the end part to a shorter and descriptive version. bit.ly has this option in their free plan.
Note: That next stage to getting that follow button clicked is your visual theme. Learn how you can create a beautiful visual theme on your Instagram profile here.
---
Now it's your turn!
Is your bio optimized? If not, you're sending your ideal clients off without making them follow you. Is that your account's goal?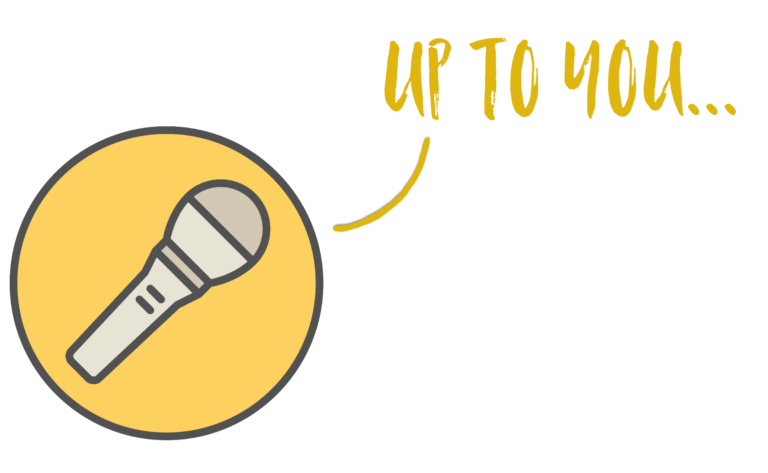 Want more Instagram Tips?
 Click here to learn more Instagram Growth & Engagement related articles.
---
RECOMMENDED READING: