---
So, you need more followers. You want the life that Kardashians are living. Posting a photo and earning from that. It seems so promosing, right?
It's tempting to follow everyone back so that they won't leave your account, but some don't even care about that. They would anyways unfollow you. And if they don't unfollow you, they don't care about your posts. You will never receive engagement from these accounts anyway.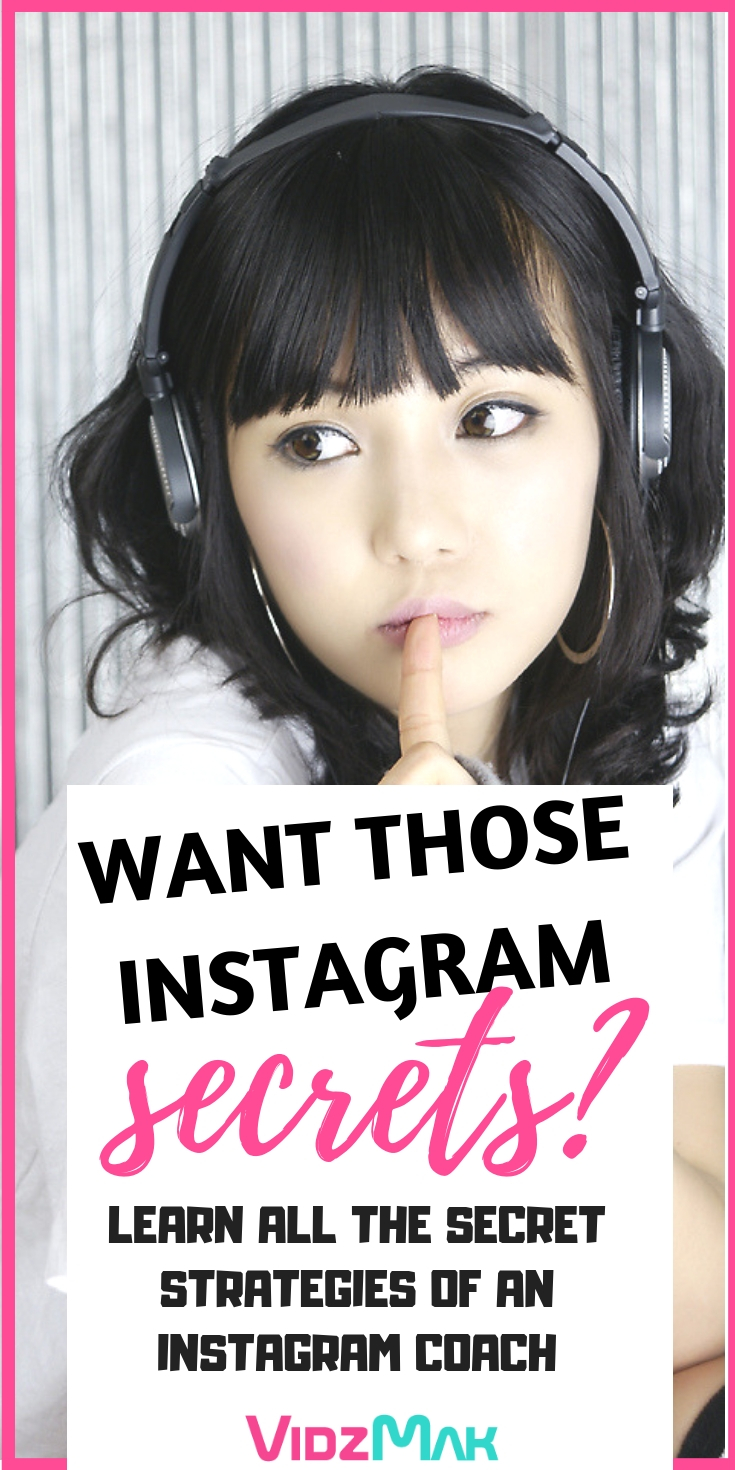 Today you are crying about getting followers, tomorrow you will cry about getting engagement!
So, you go and check these coach's fees. And oh my God, they charge a hell lot of money. $100 an hour! You don't even know how many hours would your account need to "heal"! Now, you are doomed.
You know that is a lot of money, and you can't afford it!
Don't worry, I've been there and I know exactly how it feels.
When I was stuck at such a point, I started testing different strategies, one at a time. And figured out what works. It took me more than a year to come up with what I have now.
In this post, you're gonna learn:
Which strategy do Instagram Experts use?
How do they research for you so that they can help you out in the best way.
And, how you can do all this by yourself!
But before we go any further, let me tell you this:
So, it's not just a charge in exchange for that one hour that they spend talking to you, but it's in exchange for those other hours that they spent for you in the background, researching for your account so that they can create an optimum strategy for you that actually works. $100 per hour is perfect according to me.
That said, let's dive right in.
WHY DO YOU THINK YOU NEED AN INSTAGRAM EXPERT?
Let's talk about who needs an Instagram Expert's help or when do you need one…
Your Instagram account is not growing
You never know what to post
You are stuck with other's follow/unfollow strategies
You never know how to promote your blog posts on Instagram without being pushy
You have thousands of followers, but you get engagement in hundreds or a similar situation
Your posts get engagement but don't get enough sales
You never know how to connect your posts with your products/services
You follow Instagram trends believing that one post would take off and go viral to bring loads of followers to your account!
…and many more…
These are just a few reasons why you might be thinking that you are in dire need of an Instagram Coach.
And you're right.
WHAT EXACTLY DOES AN INSTAGRAM EXPERT DO AFTER YOU HIRE THEM?
1. Discuss with you about your goal for Instagram
Basically, she will try to get to know everything about your business and your Instagram in order to give you the best possible results.
2. Background research
Once your session is over, she will start working for you in the background. A glimpse of what it looks like:
Research about your niche.
Audit your account.
Watch your analytics.
Which posts work better and which does not.
Trying to understand what works with your audience.Influencer Analysis.
Research about what the influencers in your niche are doing.
Competitors analysis.
What are your competitors are doing.
She will jot everything down and align it with your Instagram goal.
3. Build a content strategy as per the data collected from the research
She will now use all the collected information from you and from the research done and start building a content strategy. At this point, you might be thinking:
What is an Instagram content strategy?
An Instagram content strategy is a strategy of all the content that you are going to post every day that will move your followers to your current Instagram goal.
So, let's say, if your current Instagram goal is to get more followers, your coach will build an Instagram content strategy that fulfills this goal.
You see? This is all the hard work that an Instagram coach does in the background so that your next coaching session goes successful. She will obviously not put everything in your bucket in the second session itself but, this is what basically happens.
Now, if you don't have enough budget for hiring an Instagram expert, you can do all this by yourself.
Keep reading to know how…
WHAT CAN YOU DO IF YOU CANNOT AFFORD AN INSTAGRAM EXPERT
I guess, after knowing all this, if you are smart enough, you can do all these by yourself.
Obviously, you are not an Instagram expert, but you ARE an expert in your field (= niche).
See, here's the thing…
Watching a field/niche from outside and suggesting is very different from being inside the niche and deciding what to do.
I'm sure all the steps I explained above are easy to do and you can do those yourself.
You have no idea what that is, and how to build one.
But guess what?
It's your lucky day. I've a solution for that too…
HOW TO BUILD AN INSTAGRAM CONTENT STRATEGY?
I've everything jotted down about an "Instagram Content Strategy" which includes everything in detail including which content has what impact, which content type gets higher engagement and followers and most importantly, how to build a content strategy yourself that will work for YOUR business, not anyone else's.
Spend years figuring out what works and what does not, like I did.
Hire a Coach for around $100 an hour (…minimum $700 in total)
Buy my book for even less than the half of what an Instagram Expert charges per hour and keep it for lifetime with you.
I chose the first option because I had only 2 options at the time.
BENEFITS OF THE BOOK OVER HIRING AN INSTAGRAM EXPERT
1. You'll save a hell lot of money
You'll save hundreds of dollars and a bunch of hours! The book is like only 110 pages, so you can read it in an afternoon. But if you really want to take all the juices out of it, I'd suggest, read it a second time and implement everything as you go.
2. You'll have the knowledge for your lifetime
I read this somewhere: Give someone needy a fish today, you fill his tummy today. Teach him how to catch the fish and where to find it, you are gonna fill his tummy for the lifetime.
The first option is what most of the experts do during their sessions. They fill you up with a strategy that will fulfill your current needs and make you happy for that time period, but wanting for more when you again get stuck with Instagram.
3. You know your niche better, than any Instagram Expert
You know your field and your audience better than anyone. Sure, the coach knows about Instagram. But you can build that skill. The coach will never have to build their skill about your niche. That's a one-time thing for her. She won't bother learning about your audience (except for some coaches).
4. You can change your content strategy as per your needs whenever you want
You can't rely on one strategy for every business goal. You need to change it as and when your business needs changes.
The book will teach you exactly how to build a strategy for ANY goal. So, you can build a strategy according to your needs, whenever you want.
SUMMARY
Everyone feels stuck with Instagram at some point of time. But you have to find a solution to that. Take up the opportunity that comes right in front of you.
blogger/solopreneur
businessman/entrepreneur
Instagram coach wannabe
Social Media Strategist
Content Strategist
Freelancer
Anyone who wants to build an authority on Instagram super fast.
Look…
Feeling stuck at a point is normal for everyone. You see those 1M followers account? All of them have been through these. The main quality they had was that they didn't lose their focus or give up.
It all starts with one single step.
RECOMMENDED READING:
Liked what you read? Pin it for later:
---
Want to get regular Instagram tips FOR FREE?
There are 3 different options for you... (hint: Smart people follow all three options to get the highest output!)
Read my articles here: If you got time, read here. If not, follow me on bloglovin to read these articles later.
Receive Instagram tips in your emails weekly: Subscribe to my popular Instagram Course for free.
Get tips on your Instagram App: Follow me on Instagram here. I created this brand new account to help you grow with me. Follow the free tips from this account before your competitors find them out.
---
Think of someone who might use this information?
SHARE IT WITH YOUR FRIENDS:
Did you find my tips helpful?

If so, feel free to buy me a coffee and support my blog.