Want to build a BLAZING HOT following on Instagram?
…those that not only drive traffic to your biz but ALSO become your *paying* clients?
Your exclusive guide to go wildly in-demand, aka HOT on Instagram by creating STAND OUT content (👋🏼bbye competitors) such that your followers are OBSESSED with YOU & your content.
The Caption Formula that SELLS
Ready to fill your DMs with dreamy client inquiries?
Let's turn your Instagram posts into a client-attracting machine (even if *right now* you have less than 100 followers)
This ONE formula has helped me & my clients SELL OUT our offers multiple times.
Snag the Instagram Caption Formula that attracts more clients to begin consistently bringing profit to your biz.
The EXACT formula I use to bring in client inquiries in my DMs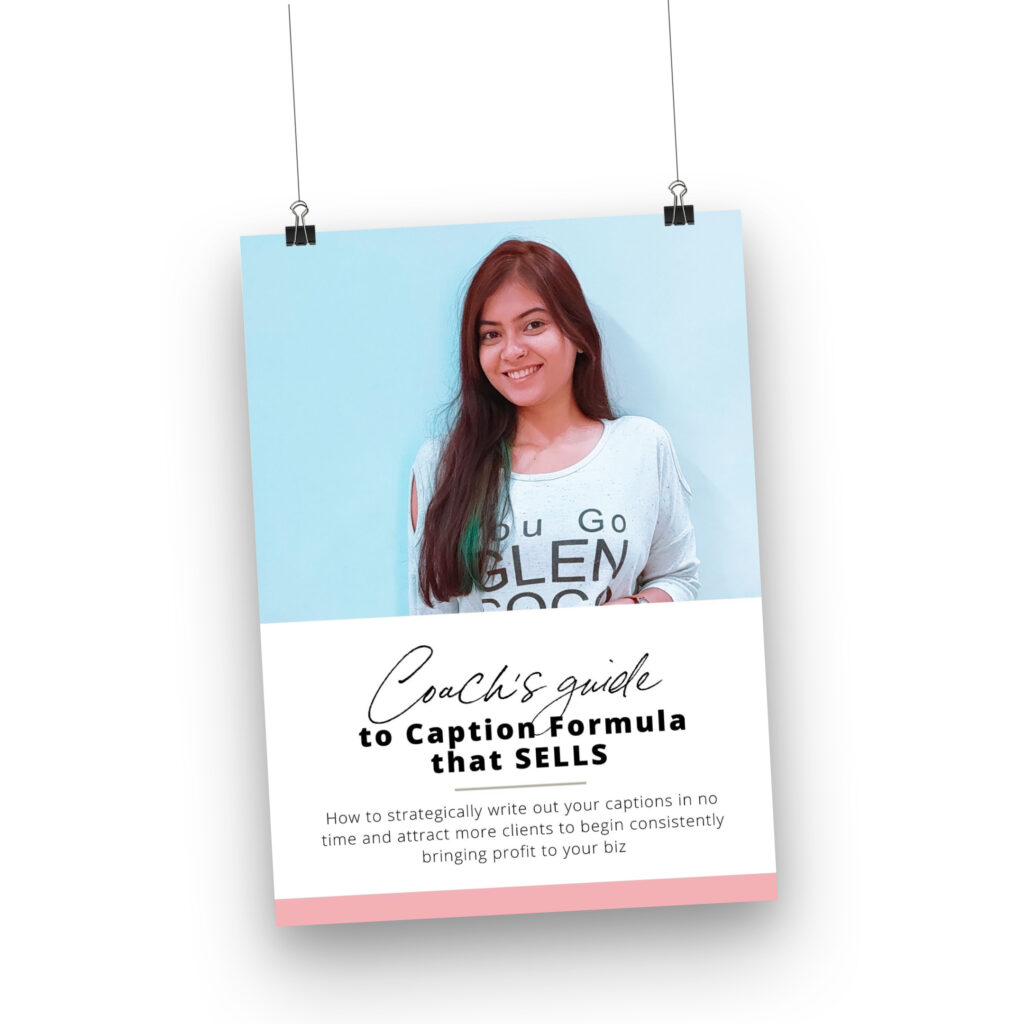 You're putting money, experience & confidence on the table by waiting to work with clients RIGHT NOW. Learn why…
Read More »