Want to build a SPICY HOT ENGAGED following on Instagram?
…those that drive traffic & sales to your service-based business?
Well, then you're in the right place ↓
Your 90-day Instagram Plan is Here...
Instagram Content Strategy
An online course to learn how to leverage Instagram to increase your sales, customers & website readers using a simple content strategy.
Simplified Instagram Crash Course
A 5-day email course to quickly grow your Instagram to take you from "NOBODY" to "RAVED" by followers.
Your First 1000 Instagram Followers
Get the 90-day Instagram Plan to launch your Instagram account with a bam! The plan is built to help you get your first 1000 Instagram followers in the first 90 days. Take the challenge today!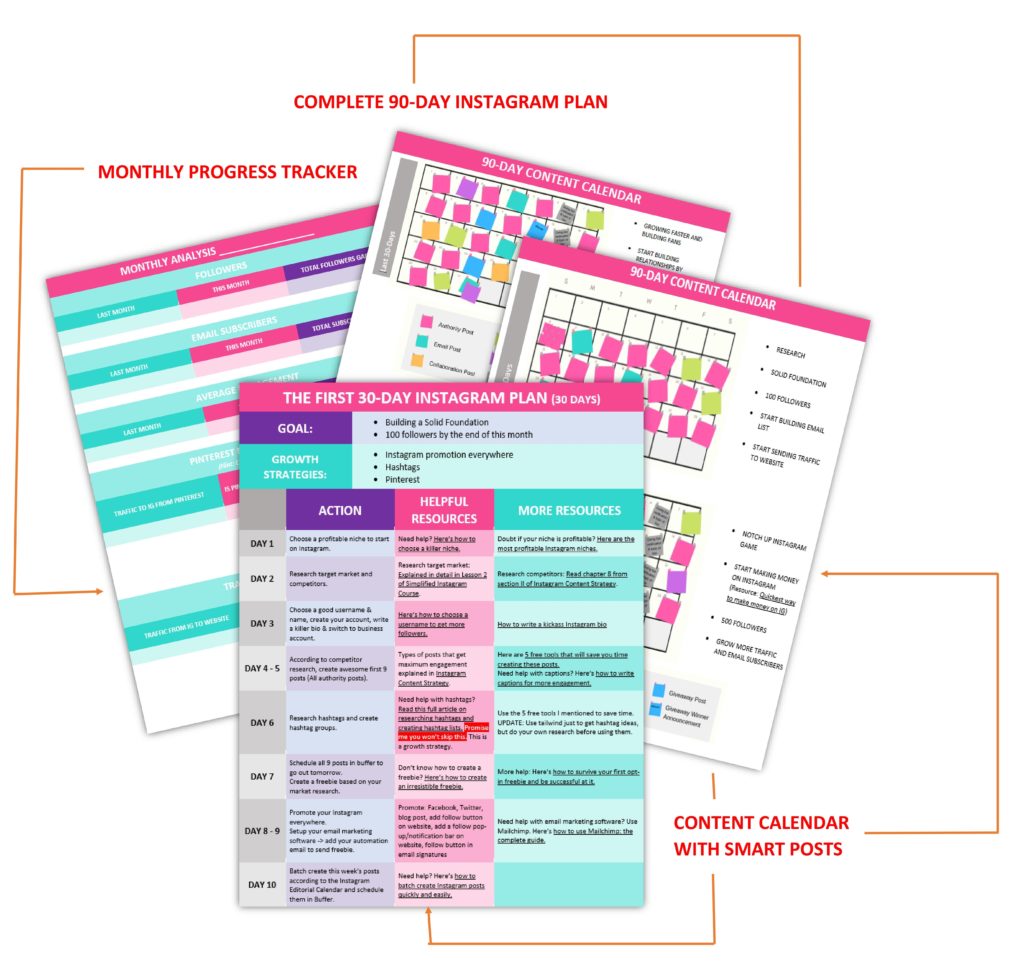 Here's what people are saying...
Your emails are helping my Instagram
"OMG!!!!!! Your emails are already helping me soo soo much. I am so happy that I got out of my comfort zone and decided to join your email list. I know with your help I will be able to get more in touch with my audience on Instagram."​
Your consultation helped me choose my path
A few weeks ago I consulted you on the tricks to choosing a niche for Instagram. Right now am on a better path because I finally decided on the one thing to focus on as a personal brand and blog. Thank you for the tips you offered me.
After taking your IG course, I can now become an Instagram Coach myself!
Just finished going through your course and it is so amazing! I'm now overflowing with ideas. I know so much now that I can now become an Instagram Coach myself! That is something that not a lot of courses provide.
Subscribe to my emails here...
Do you want to share links on Instagram stories hassle-free without needing 10k followers? Here I'm sharing 5 Instagram story hacks to share links on Instagram story without 10k followers! A must-read if you're looking to share links 👍
Read More »