Does it matter?
When I first started using Instagram, I was only putting out my blog post promotions! And the captions used to be like this – " *Blog Post Title* Link in Bio" (People might start rolling their eyes every time they saw my post…)
Aaand, Instagram never brought me traffic!
Recommended: 9 Creative Ways to Promote a Blog Post on Instagram for Instant FREE traffic
I thought Instagram was just a waste of time because no one was looking to learn anything but only to have fun. Later did I understood that Instagram is not a promotional media, it's a social media and you need to create relations first, and then promotions!
Hence, I started providing 80% educational and quality information on my account and just 20% of them as my blog post promotions.
Now, I am gaining maximum of my website traffic from Instagram and that's all because I have implemented ways to build relationships with my followers – one of which is using pre-thought captions. 
Champion Advice: Never write your captions as an after thought for posting anything on Instagram. Take time to build your captions to make it enticing and engaging. Make sure that your captions are interesting and have a CTA to make people stop, read and comment on your post.
With the new algorithm, engagement wins the race… The more engagement you have on your post, the more Instagram shows your posts to other people on their feed.
Have a look at this caption:
Me drinking the best coffee from CCD.
People will "like" your photo if it is actually great, but comments? Nope. Your caption doesn't give that encouragement to comment!
---
Now, look at this caption:
Everyone deserves a nice, hot cup of coffee to warm their souls. My go-to all hot beverage is a hot coffee from CCD. Getting a whiff of hot steam coming from the cup always clears my senses. Have you got a favorite drink to cozy up this time of the year?
Isn't this enticing? This caption gives a sense of personal touch + you get to know the person. And you can RELATE to them.
So what did we learn?
Ready to make YOUR captions "engagement magnet"? Here are 5 elements you need to add to your captions to increase engagement on your Posts:
---
RECOMMENDED READING:
---
1. THROW SOME PERSONAL TOUCH
Show them what are you. What makes up you and your brand?
People want to follow people and not a robot. They want to know you and build connection. They will do business with you if they know you on a deeper level.
Tell them what you're obsessed with or what you are loving currently. That will add a personal touch and your followers will get to know you better (and that's what they are following you for!)
Look at this caption, this lady from @lifefullofvegetables has just started her account, but knows how to caption really well. She has added personal touch, whilst telling everyone the "why" of her account. That's brilliant!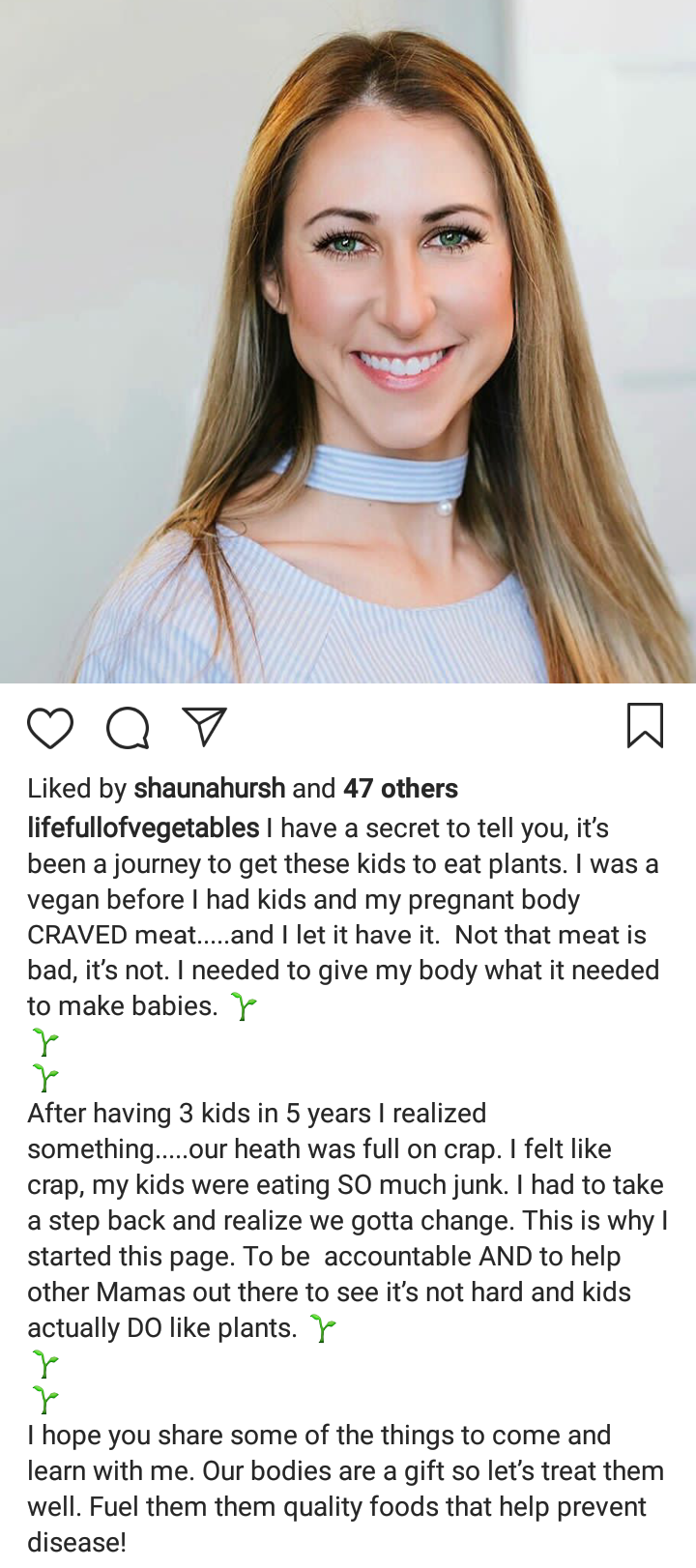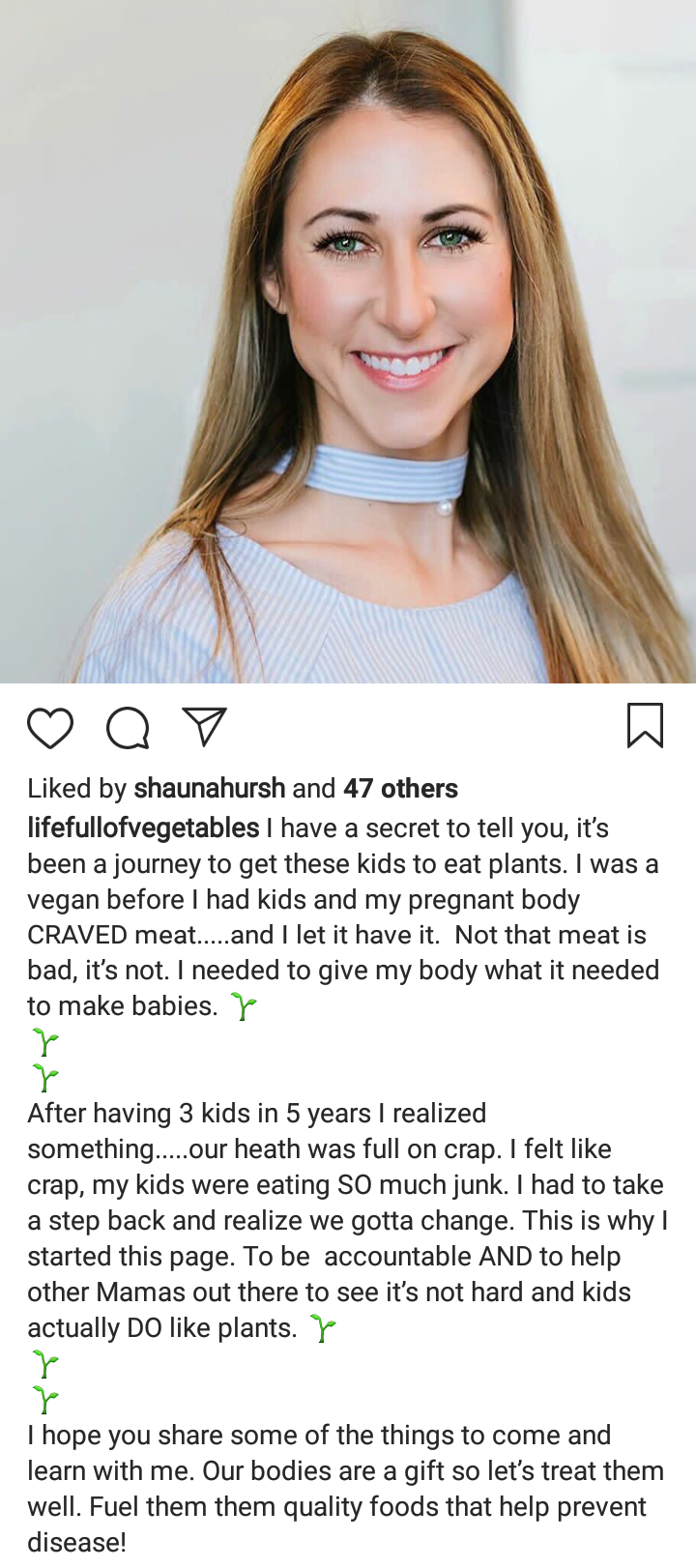 ---
2. MAKE IT RELATEABLE
People should feel related to you when they read your captions, they should feel a part of your community. So instead of just putting out "happy weekend" try adding some sort of feelings or emotions.
People relate to feelings and emotions more than just 2 words they hear before the weekend on every other post. So try something like:
"Happy weekend lovelies! This weekend's gonna be actually happy for me. After having a really tight schedule this week am SOoo much ready for the weekend! I am planning to visit _________ this weekend. Anyone from you been there? I could use some tips to plan my journey…"
See how it makes a huge difference? Such captions make people relate to you and entices them to actually engage with your content.
Start adding some emotions and feelings to your captions. This one thing can make your post unique from the competition among your niche.
---
RECOMMENDED READING:
---
3. IT SHOULD CREATE A CONNECTION WITH YOUR AUDIENCE
Instead of just telling what's in the picture, consider telling a story behind it.
People want to do business with people they know. Don't be someone who is just doing business.
Create a relationship with your audience.
Tell them stories behind the picture. Let people know you at a deeper level. 
Have a look at this caption, @happygreylucky uses this element really well. She knows how to tell a story behind the scenes that engages readers.

---
4. ADD A CTA
So you followed all the points mentioned above in your captions. You wrote a story that made everyone relate to you. But you didn't add a call-to-action (CTA). 
A BIG MISTAKE!
Your audience will start scrolling without engaging with your content.
Don't keep them hanging there. Add a call-to-action (CTA) to compel them to take some action after they read your caption.
For instance, you can write, "Comment down *insert_emoji* if you agree", or "Am I the only one feeling this, or is there anyone else who feels the same way?". Such CTAs will drive engagement to your post. 
Want them to comment? Ask them to…
Want them to visit your website? Tell them why.
Want them to use your hashtag? Ask it.
Remember, if you don't ask for it, no one's gonna do that on their own.
---
RECOMMENDED READING:
---
5. ASK QUESTIONS
You can ask a question to encourage people to comment. Questions like:
"This or That?"
"Would your rather do________ or _________"
Fill in the blanks type questions like "My favorite character from FRIENDS is _________".
Just ask and see the engagement coming your way…
Now, I already have a post on which type of questions have proven to gather more engagement. Here is the post if you wanna check that out.
I know that captions can be tough. Especially if you're not good at sharing personal feelings, like me ;).
And that is why, I created a cheat-sheet of pre-written captions that you can use for free. Just copy and paste! Or change them a bit according to you. These captions are highly customizable, so you can use them the way you like. Want to grab these? Get them for free here:
FREE Copy & 

Paste 

Captions
Grab these free captions and use them in your posts to increase engagement.