Are you looking for ways to share links on Instagram stories without 10k followers?
Then, you're in the right place because I have compiled 5 hacks to share links SO EASILY, you'd wanna kill yourself for not knowing about these before!
And no, I'm NOT gonna share the Instagram story swipe up hack using IGTV that everyone else is sharing!
BTW, if are looking for THAT hack, you can read it over here.
Now, let's get started with our awesome Instagram story hacks!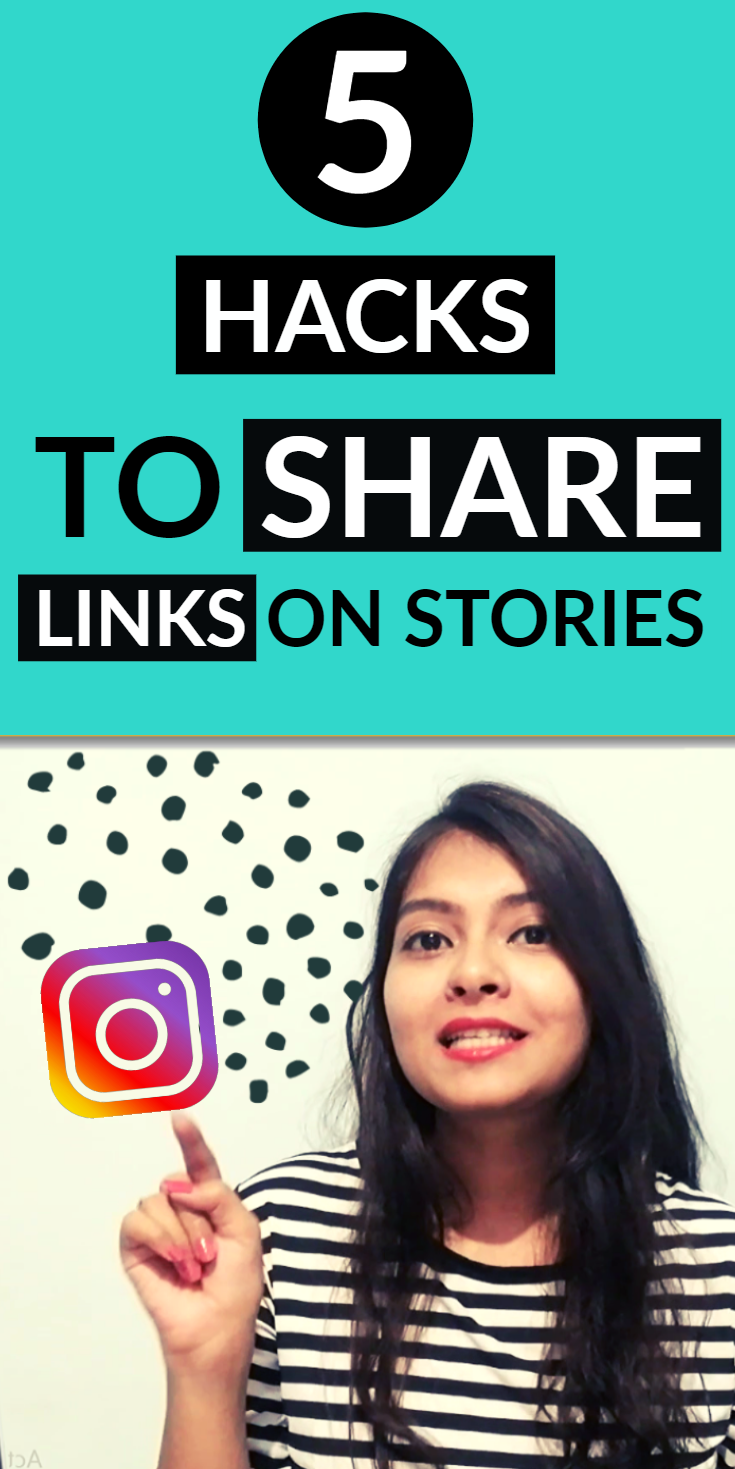 Instagram Story Link Hack #1: Polls
Hmm… 🤔Polls are used for getting votes on things, but how the heck do I share links through polls?
It's actually very simple – watch the video below for the full tutorial:
There are 2 ways of using polls to share links here:
Open-ended way
Secret way
Open-ended way
Here's what to do in this hack:
Tell them what do you want to share – what is the link that you want to share
Tell them WHY they should check it out – give them reason to go through your link!
Ask in your polls:
"Are you interested in reading this?"
OR
"Are you interested in buying this?"
And to whoever who says "YES", you can share the link with them right away from the Instagram stories.
(If you want to learn an easier way to share the link right from the story itself, without going into DMs, then watch the video above because it includes the whole step-by-step instructions.)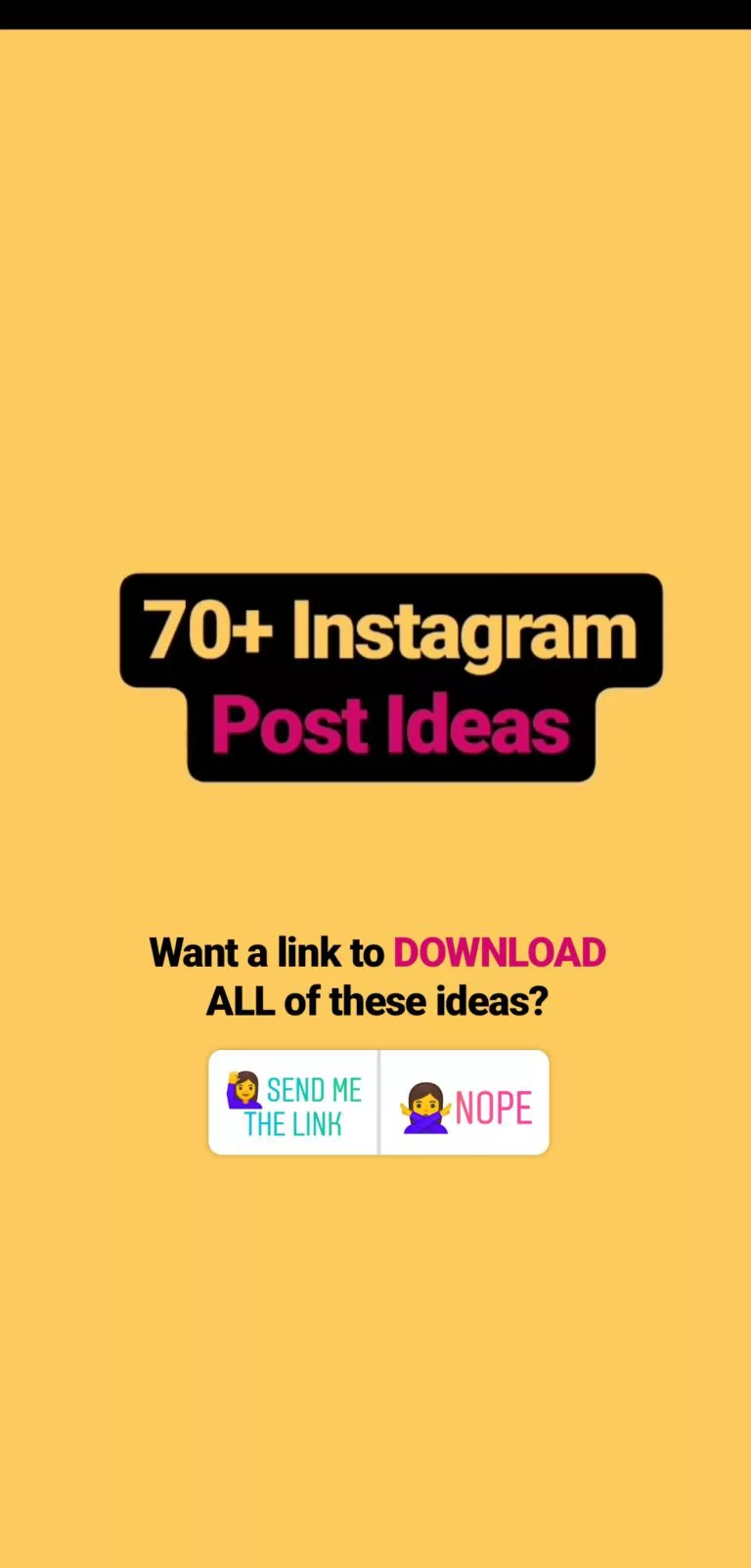 Secret Way
In this hack, you're NOT going to openly tell everyone that you are actually promoting a link.
But…
Here's what to do…
Share some facts, problems, symptoms or frustrations
Ask a poll behind those facts, symptoms etc. that will actually tell you whether or not they would be interested in checking out your link.
For example:
Asking something like: "Would you like it if there was a 5-minute easy to make Keto recipe?" Yes or No.
And to whoever who hits "yes", you can then send them the link.
So simple, right?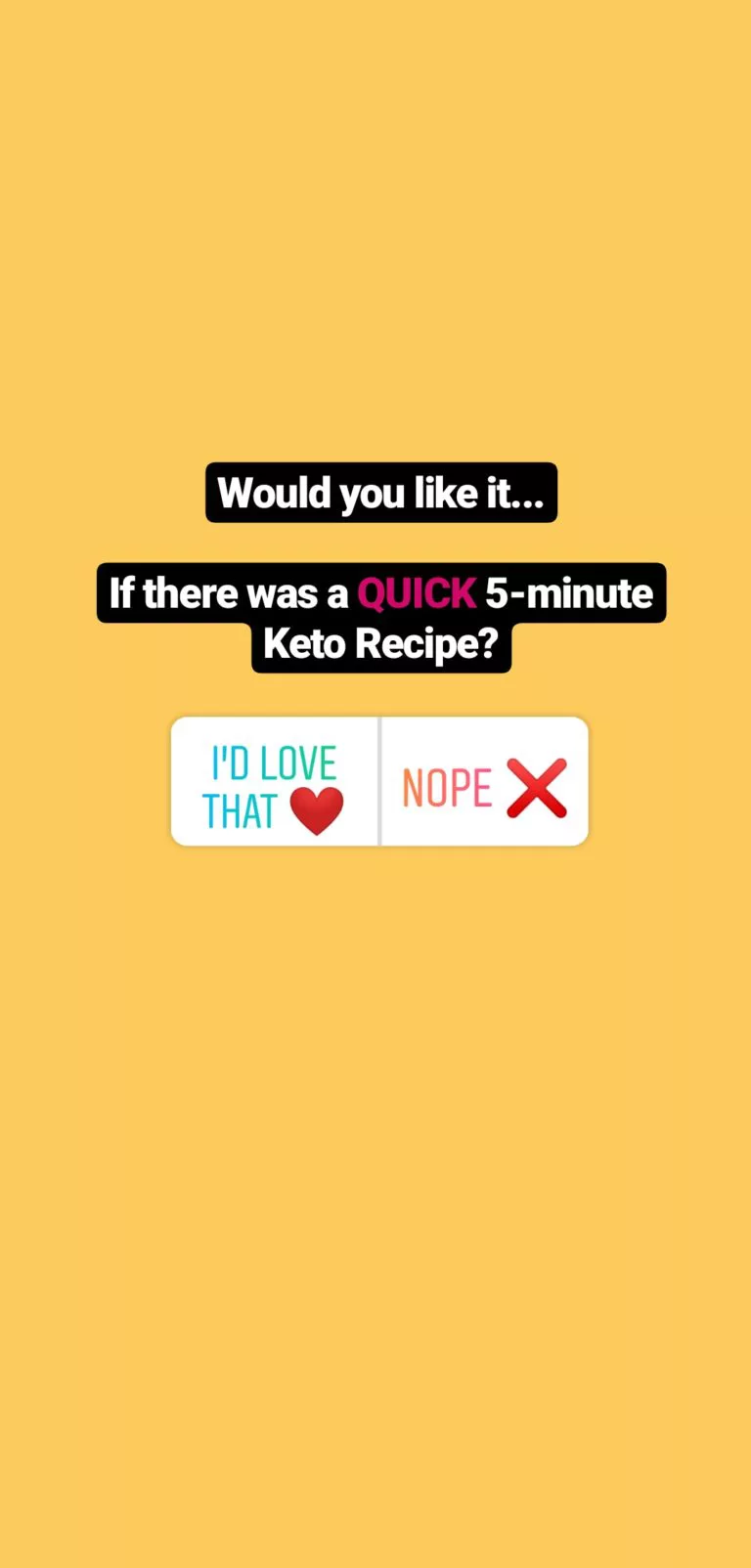 Now, at this point, you might be thinking, okay, this is a nice workaround, but what if I get a LOT of YESes? Do I have to manually send all of them the link?
Is there a way I could bundle everyone up, share the link once and everyone gets it?
You got it, babes – here's how to do that…
Instagram Story Link Hack #2: Chat Feature
With this hack, you only have to share your link once, and everyone can view the link and check it out!
Watch the video below to learn how to do this:
With this hack, do everything you'd do with the poll feature but use the Chat feature instead of polls!
That's it 😜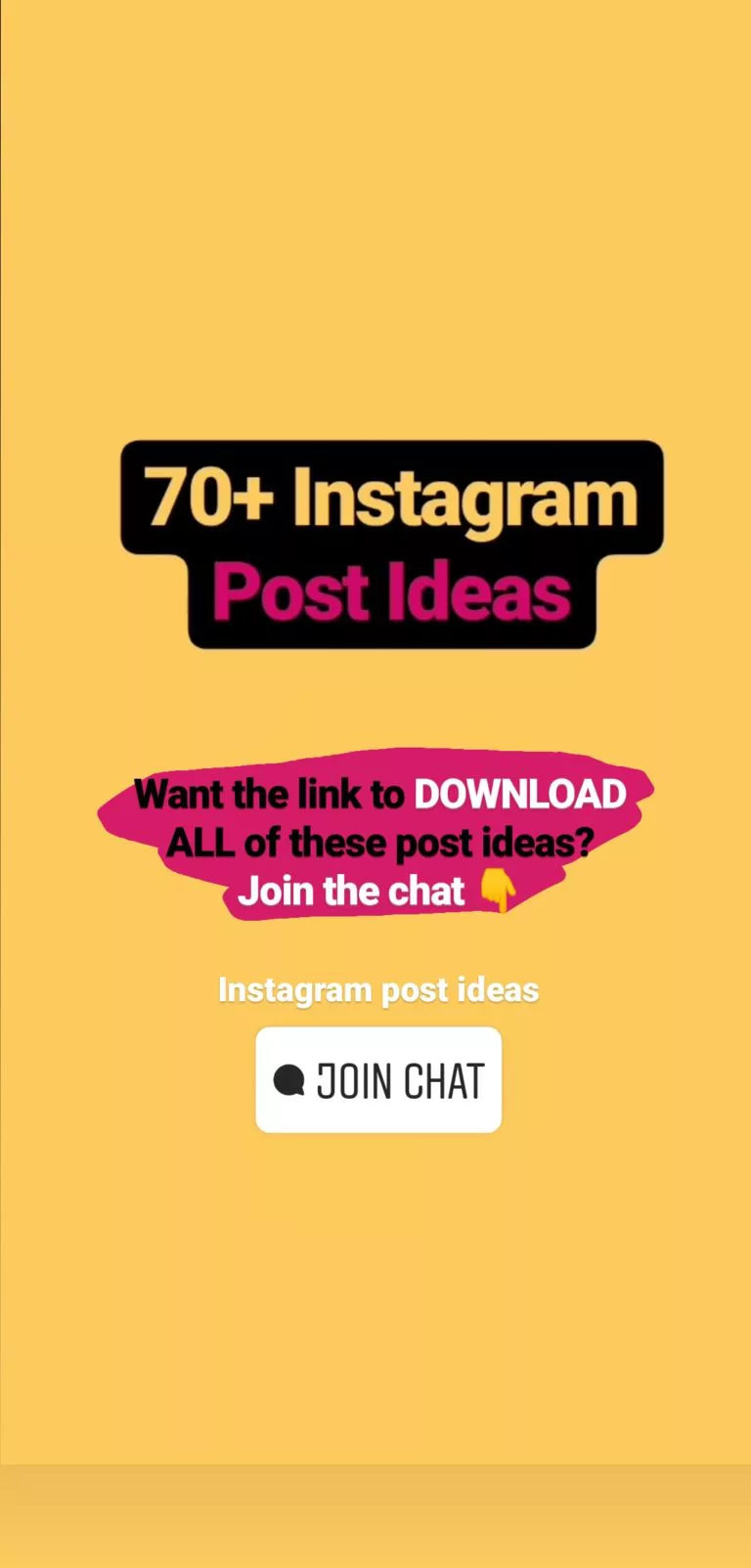 But, there's a limit to this chat feature!
You can only have 31 people (32 including you😅) to join the chat – that's the Instagram's limit!
So, to get past this limit, here's an awesome hack for you…
👉 Share the chat in multiple stories (2 or 3) with different ways of showing people why they would want to go through your link.
What this will do is this will create multiple chats from each story and this will divide the people amongst different chats (without them knowing 😜) and you won't have to share the link manually with everyone!
NOTE: With each and every chat you create, make sure you turn off the "approval required to join" feature so that anyone who clicks to join the chat immediately gets added to it without needing your approval!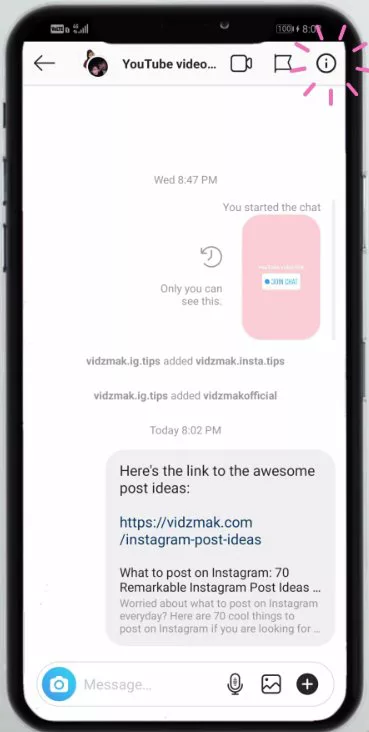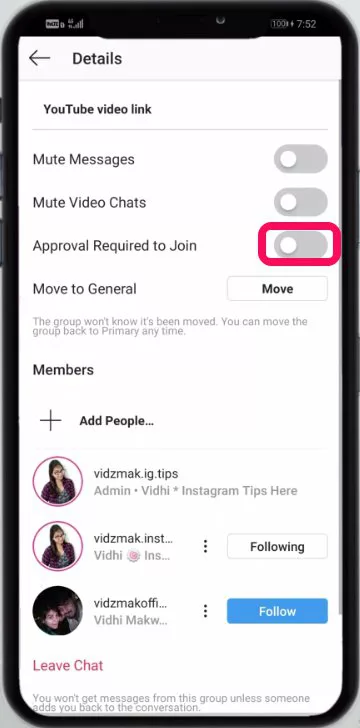 Instagram Story Link Hack #3: Direct Messages
This is a really simple one!
You simply tell your followers to send you a DM if they want the link.
This also increases the chances of you looking good in the eyes of the Instagram algorithm because the new Instagram algorithm has started putting more weight to relationships factor.
There are more details about how to work WITH the Instagram algorithm in this tutorial.
Now, with this hack, people might feel shy to ask you to give them the link, so here's what to do:
Here's an example to make this story link hack much clearer: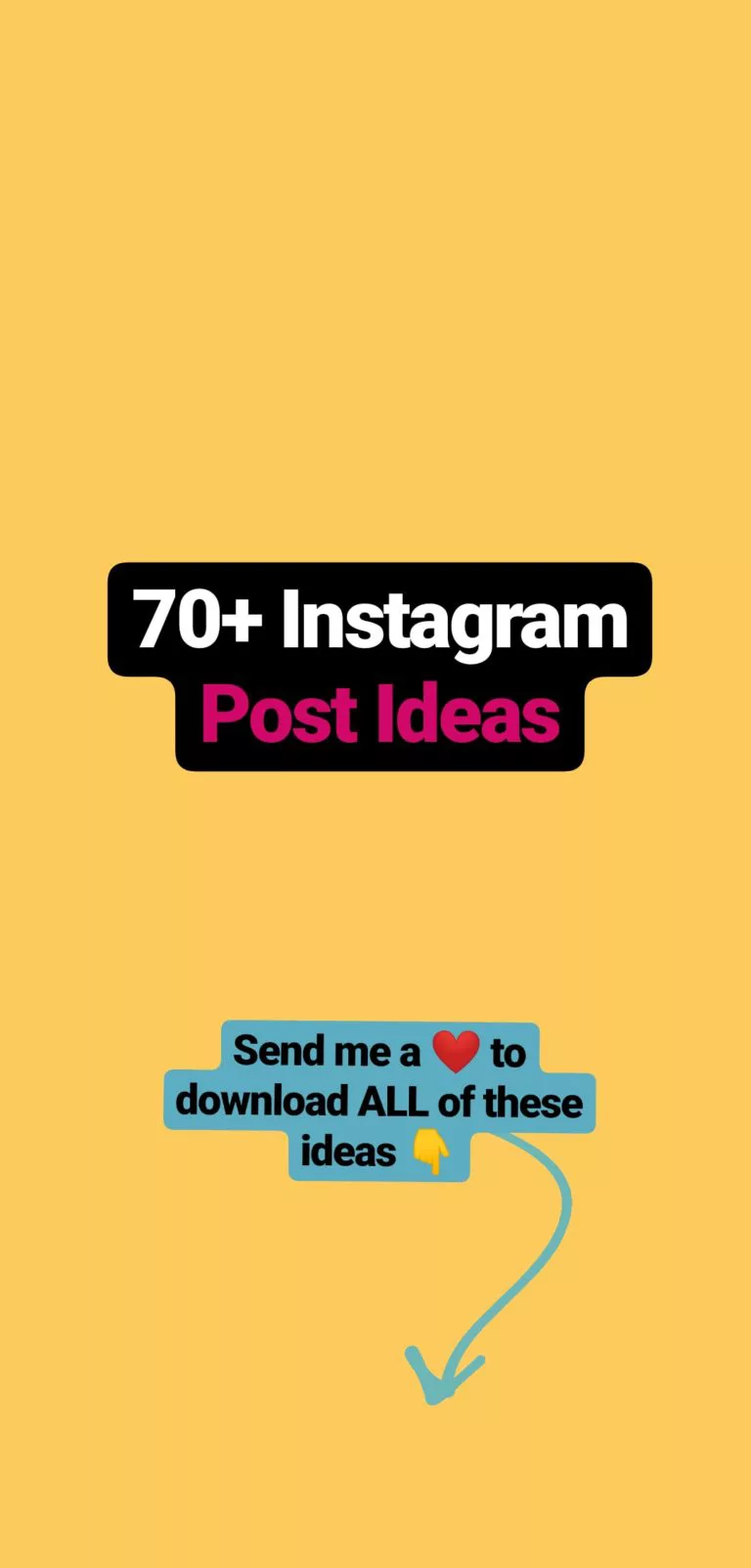 Instagram Story Link Hack #4: Link TO Bio
Don't get this confused with link in bio.
Nope, this is NOT the link in bio.
Here's what this is…
A lot of people don't know what is a link in bio, so it's wastage of your story if you just leave it there!
Rather, you can actually SEND your followers to your profile directly from your story and then they can click on the link in bio!
Watch this video here to understand it better:
This image below will make it much clearer for you!
The first step is to MENTION YOURSELF so that it becomes a clickable link to your profile!
The second step is to SHOW them where is the link on your profile by inserting the screenshot and pointing an arrow towards it.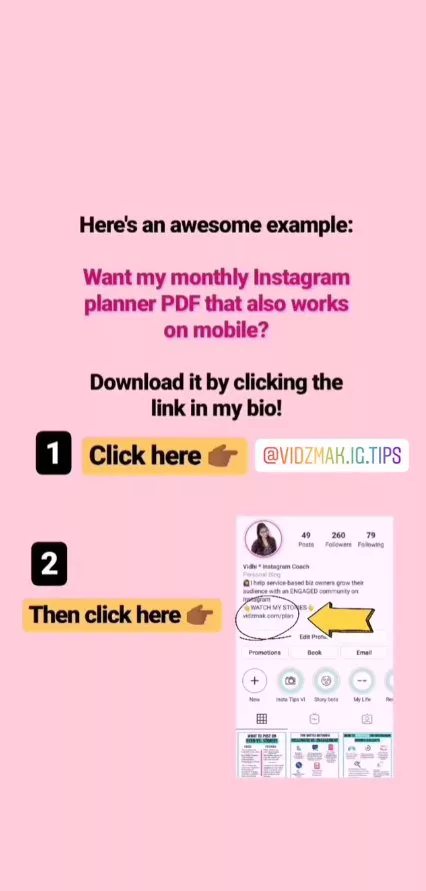 Instagram Story Link Hack #5: Hide the Link to Bio
In previous hack we talked about how to share the link to bio, but did you know, you can also HIDE the link to bio?
Here's what to do:
Use the mention sticker to make it a link to your profile
Use another sticker that says "tap me" or "click on me" and put it over the mention sticker.
Simple! Your clickable link is ready! And actually your followers would wonder how you did it 😱
Here's an example of it: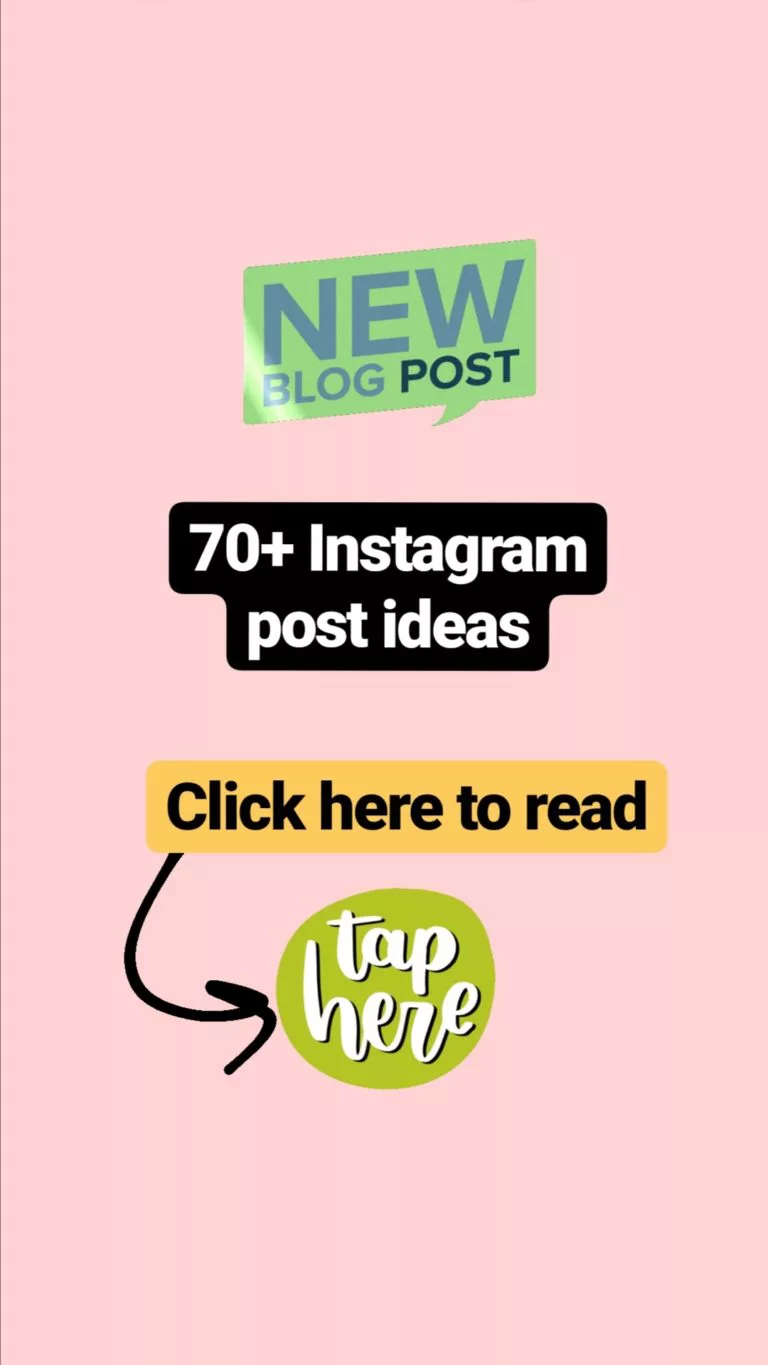 There you have it all!
ALL of the hacks to share links on Instagram stories without needing 10k followers.
Do you now think you need more than 10,000 followers just for the sake of sharing links? Tell me in the comments 👇