Want to build a BLAZING HOT following on Instagram?
…those that not only drive traffic to your biz but ALSO become your *paying* clients?
Your exclusive guide to go wildly in-demand, aka HOT on Instagram by creating STAND OUT content (👋🏼bbye competitors) such that your followers are OBSESSED with YOU & your content.
Bring Magnetic Authority to your IG
Ready to prime your Instagram with instant magnetic authority?
…one that makes your current and new followers wanting to work with you without a doubt?
This free Primed for Magnetic Authority Guide will make that happen for you>
Snag the ultimate hacks in there to upgrade your authority (even if you're brand new) & get ready ATTRACT your ideal clients instead of chasing them.
Hacks to shift you from info-girl into the Client Magnet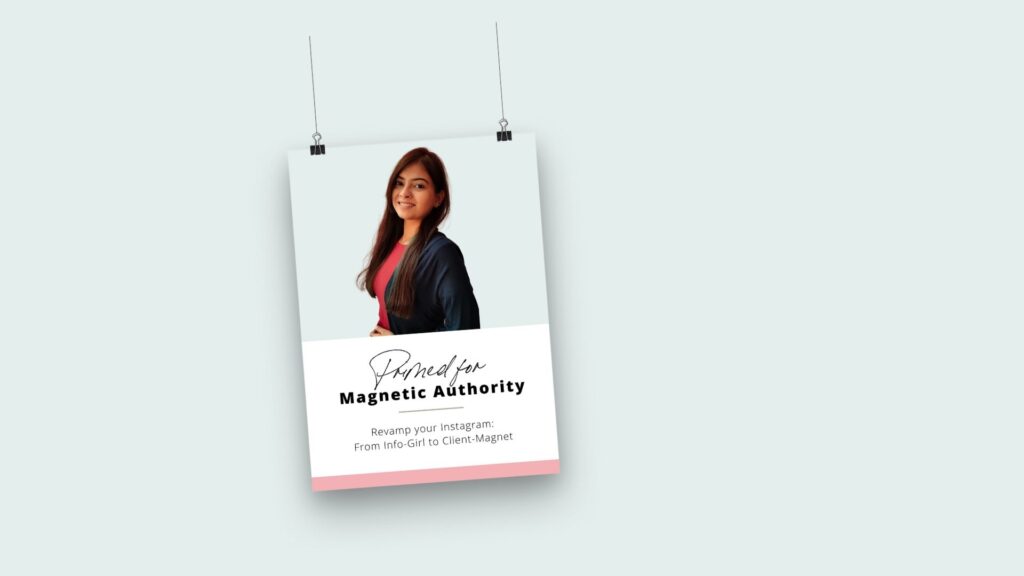 All

Blog

Blogging Tips

Instagram Tips

Back

Instagram Marketing Tips

Instagram Engagement

Instagram Growth

Instagram Basics

Instagram Content Creation and Management
You're putting money, experience & confidence on the table by waiting to work with clients RIGHT NOW. Learn why...
Do you want to share links on Instagram stories hassle-free without needing 10k followers? Here I'm sharing 5 Instagram story…
Do you want swipe up link to your Instagram story but don't have 10k followers? Well, here's a hack to…
How to increase blog traffic? There are SO many options for you to get traffic that it might feel a…
Want help growing your Instagram for free? Get it here… Are you struggling to grow your Instagram account? Do you…
Mailchimp, and its Problems If you're using Mailchimp, I'm sure you are facing a few problems that annoys you SO…
Getting your first 1000 Instagram followers is the hardest. But… If you do it a certain way, you can reach…
You know you need to stay consistent on Instagram. Some recommend to post daily whereas some recommend to post twice…
Having an Instagram account to grow your blog audience is a smart move. But, once you are on Instagram, it…