Disclosure: Posts may contain affiliate links, meaning, at no additional cost to you, I may earn a commission if you click through and make a purchase.
What are you struggling with right now?
Pick one of the 2 options below & I'll instantly send you the course!
---
Want help growing your Instagram for free? Get it here…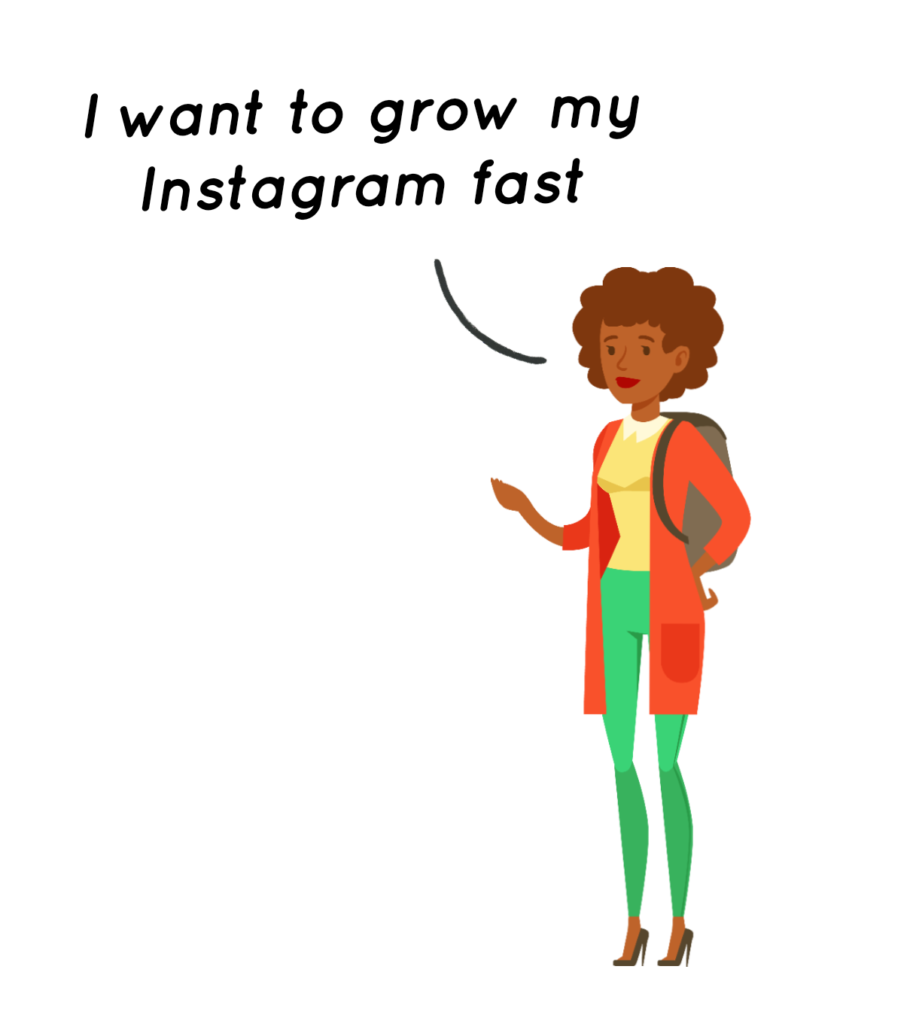 Are you struggling to grow your Instagram account?
Do you think your Instagram followers are never engaging with your content?
Are you getting stuck within others' follow/unfollow games?
This post will solve ALL your such problems.
I get too many DMs and emails asking me how to grow Instagram account.
Now, I do have an Instagram account that provide Instagram tips but I also post many other things there.
So, I created a brand new Instagram account to help others grow WITH ME and to prove that growing from scratch need NOT be that difficult.
In this new account, I'm going to share everything in my posts about what should be done and what I'm doing to grow this account.
While I was creating my own strategy to grow my new account, it occurred to me that I should share this strategy with my readers.
So, I created an ultimate 90-Day Instagram Plan to help grow your account to 1000 Instagram followers in just 90 days.
You know – the first 1000 followers are the hardest! The next benchmark comes real easy once you're past this number.
Click on the image below to download the plan.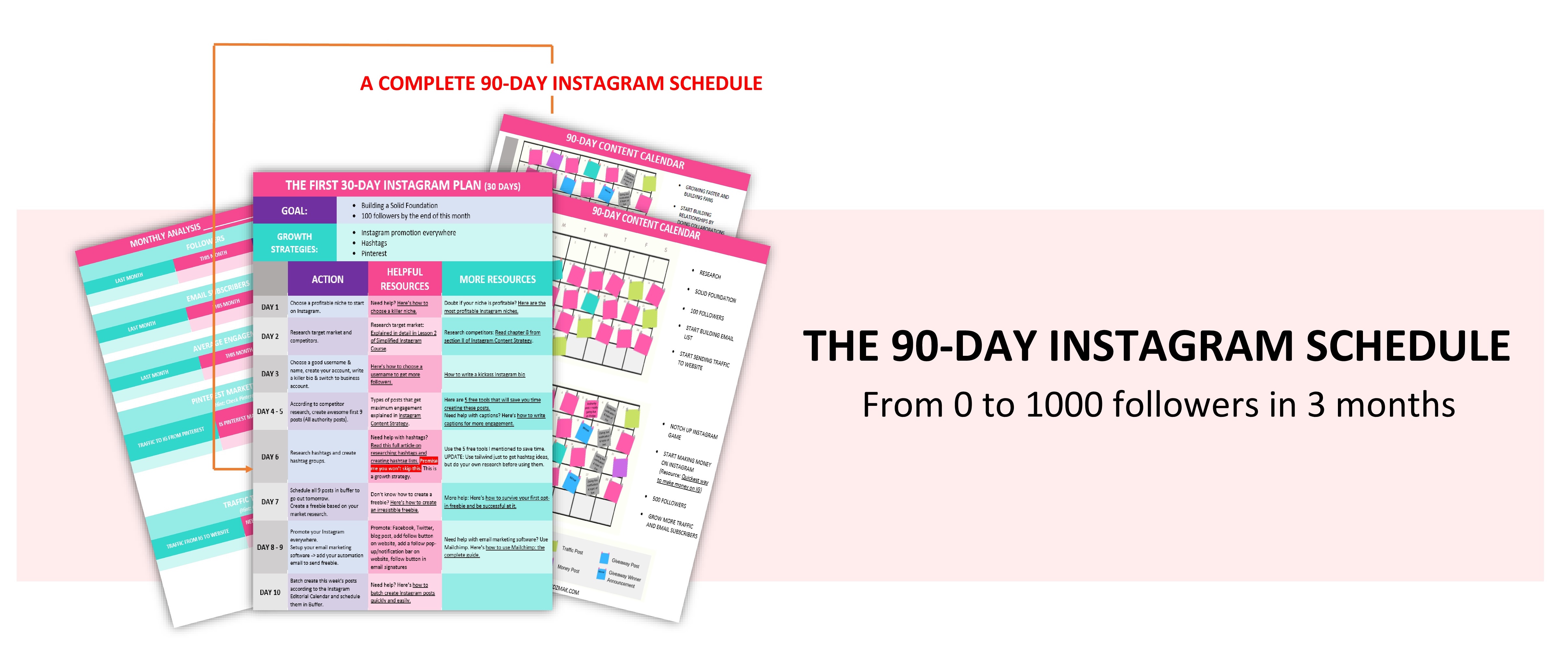 Now, if you are someone who is still struggling to promote your business/blog on Instagram, you can join me, start a new Instagram account, download the 90-Day Instagram Plan, follow my new account and replicate my advice from my new posts and my Instagram plan.
You'll get a LOT of Instagram tips
You'll start looking at your Instagram page in a completely different way
You'll start learning about strategies THAT WORK on Instagram
You'll gain new followers and grow your account faster
Have a look at the content that I've published till now…
If you feel you'd be interested in reading such content, go ahead and follow the account here.
This account is going to be completely dedicated to Instagram tips – and nothing else.
This means, I'll start with the beginning what you should do on your account when you open a brand new account and then gradually go on to share the advanced Instagram tips.
This way, you can EITHER start a new account and grow along with me, OR start optimizing your existing account as and when my new posts start coming up.
This is kind of a challenge to help you grow your Instagram account WITH ME.
Let me call it GIWM (Grow Instagram With Me).
So, are you ready to grow your Instagram account?
Then, download the 90-day Instagram plan here, then follow my new account here and start reading from the first post and start optimizing your Instagram account.
I want to help you as much as I can. I don't just want to teach you, but I want to transform your Instagram account so that you can start seeing results from it.
Also, I'd love to chat with you. If you are following me, send me a 'hi' on Instagram and let me know what your struggles are, so that I can include solutions to those in my next posts.
I'm building up a list of the questions that my audience wants to listen about so that I can build future posts accordingly.
I'll see you there.
Best,
Vidhi
P.S. 2 simple steps to grow your Instagram account faster:
---
Want to get regular Instagram tips FOR FREE?
There are 3 different options for you... (hint: Smart people follow all three options to get the highest output!)
Read my articles here: If you got time, read here. If not, follow me on bloglovin to read these articles later.
Receive Instagram tips in your emails weekly: Subscribe to my popular Instagram Course for free.
Get tips on your Instagram App: Follow me on Instagram here. I created this brand new account to help you grow with me. Follow the free tips from this account before your competitors find them out.
---
Think of someone who might use this information?
SHARE IT WITH YOUR FRIENDS:
Did you find my tips helpful?

If so, feel free to buy me a coffee and support my blog.