Sweet! I was hoping you would click on that. Your freebie will be flying your way soon.
Check this email in your inbox:
From: Vidhi Makwana from Vidzmak
Subject: 😃 freebie you requested 🎉
While this email arrives, in the meantime, you might want to see this… especially if your Mailchimp opt-in forms look ugly!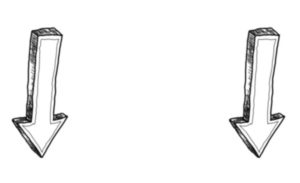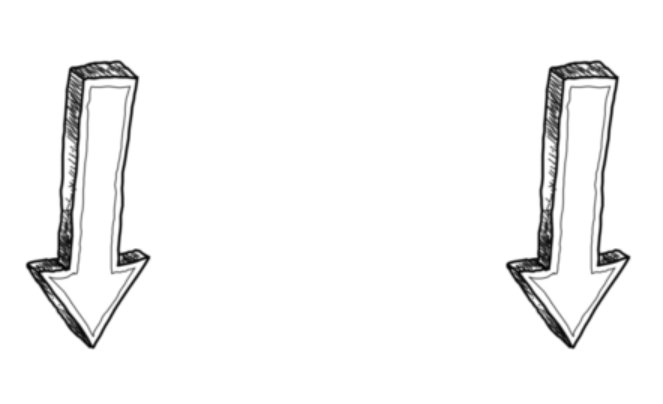 DOES YOUR OPT-IN FORMS LOOK UGLY?
✅ Don't want to spend money in expensive tools?
✅ Don't know how to code?
Can you still create beautiful opt-in forms?
The awe-inspiring, dazzling plug-and-play templates proven to awe your visitors and increase your website conversions. While the designs are completely customizable to align with your brand, once customized, they can be re-used that slashes your designing time into less than half.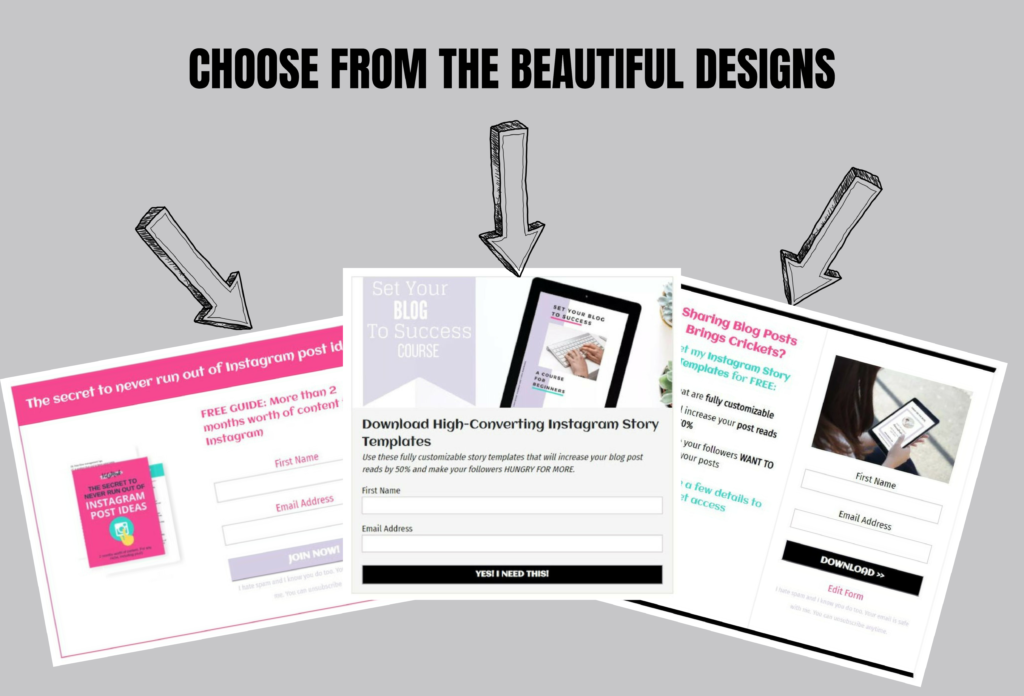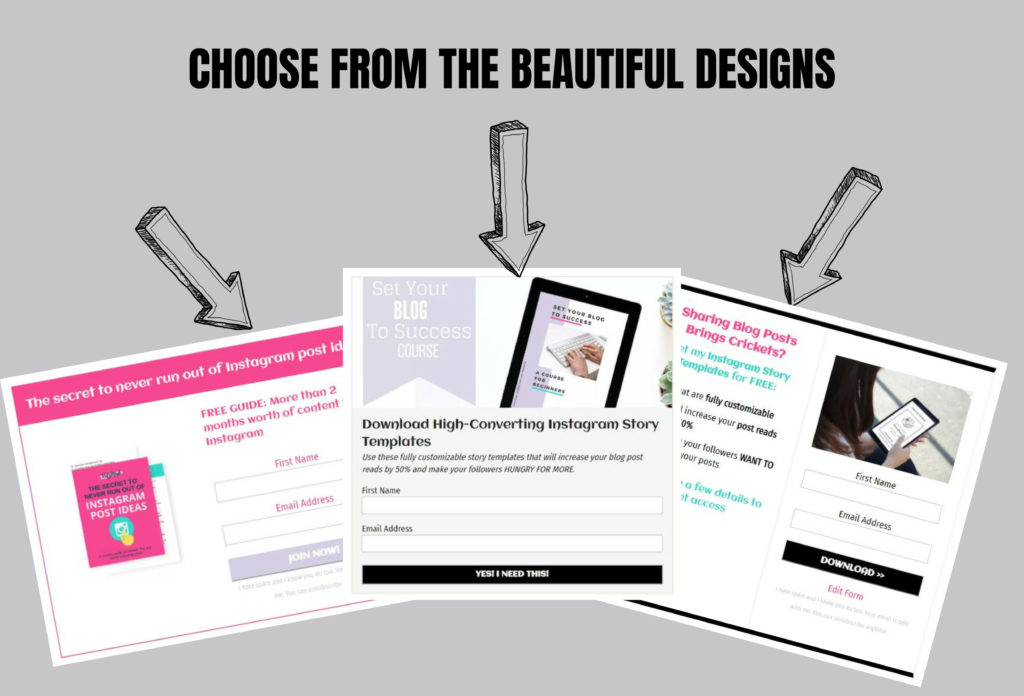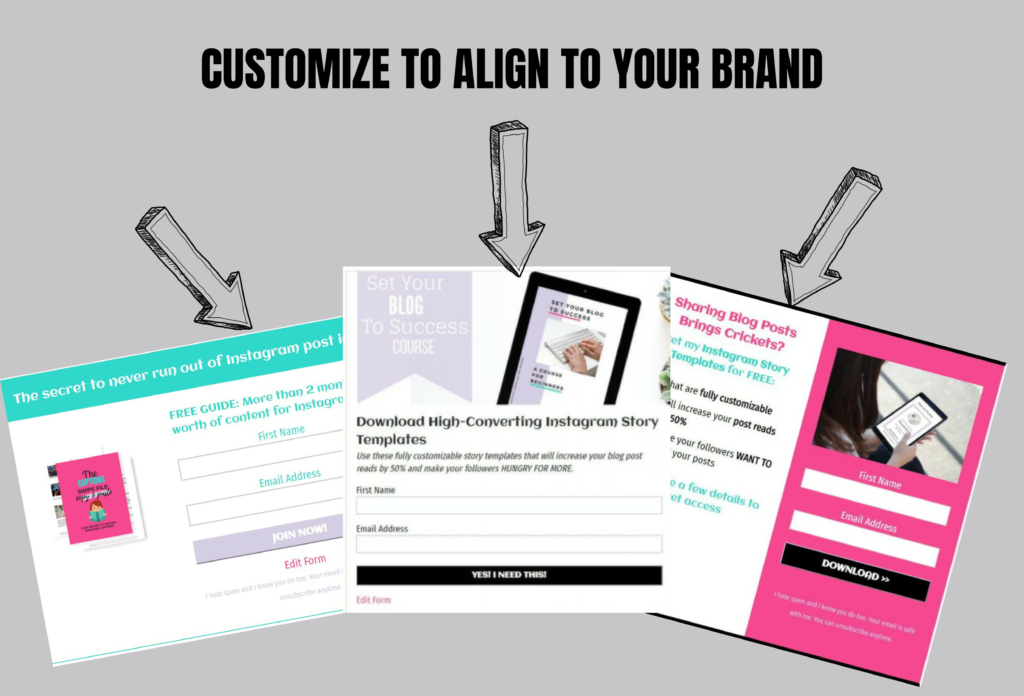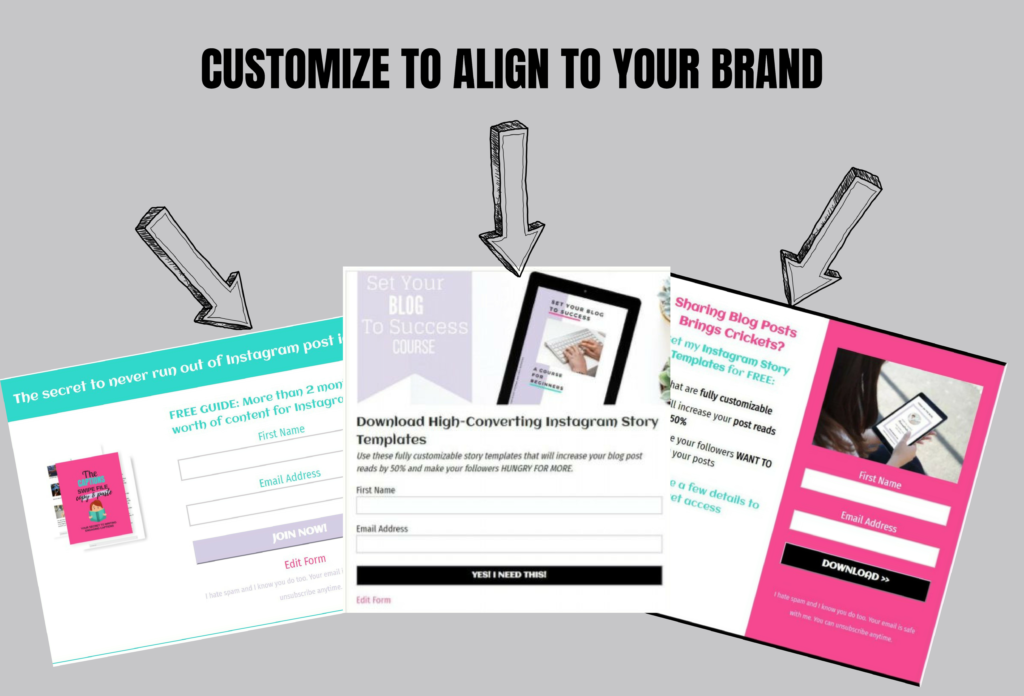 [ec id="2″]
Take the burden of designing your website opt-ins off of your already stressed shoulders for less than the cost of a lunch…
$45 value Normal Price $32    Just $15
That's 53% off the already low investment.
But you only have 20 minutes to score the savings.
Make designing opt-in forms painless with these copy-paste templates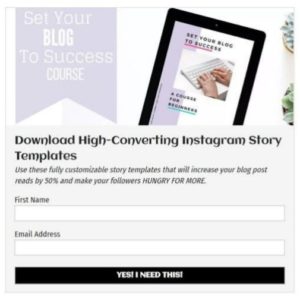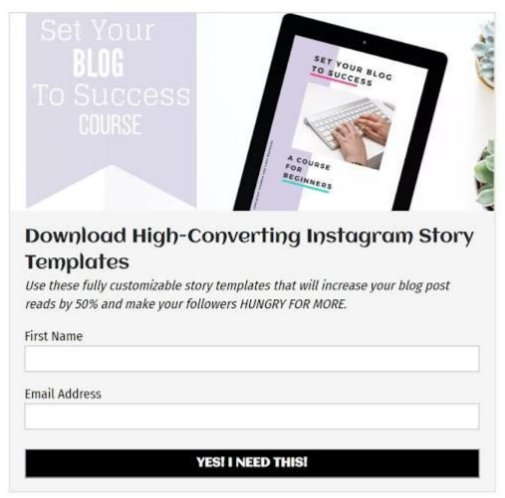 What if pushing out an opt-in form on a page was as effortless as copy and pasting from your customized template and just changing the wordings to match the opt-in? What if you could painlessly slap away your opt-in forms in 5 minutes and still be "sure" that your opt-ins are looking beautiful? Well, it sounds like a dream for a non-coder, right?
But, instead using the templates from this guide, ANYONE who knows how to use a computer can create beautiful opt-in forms – successfully! Pretty sweet, right?
What's included…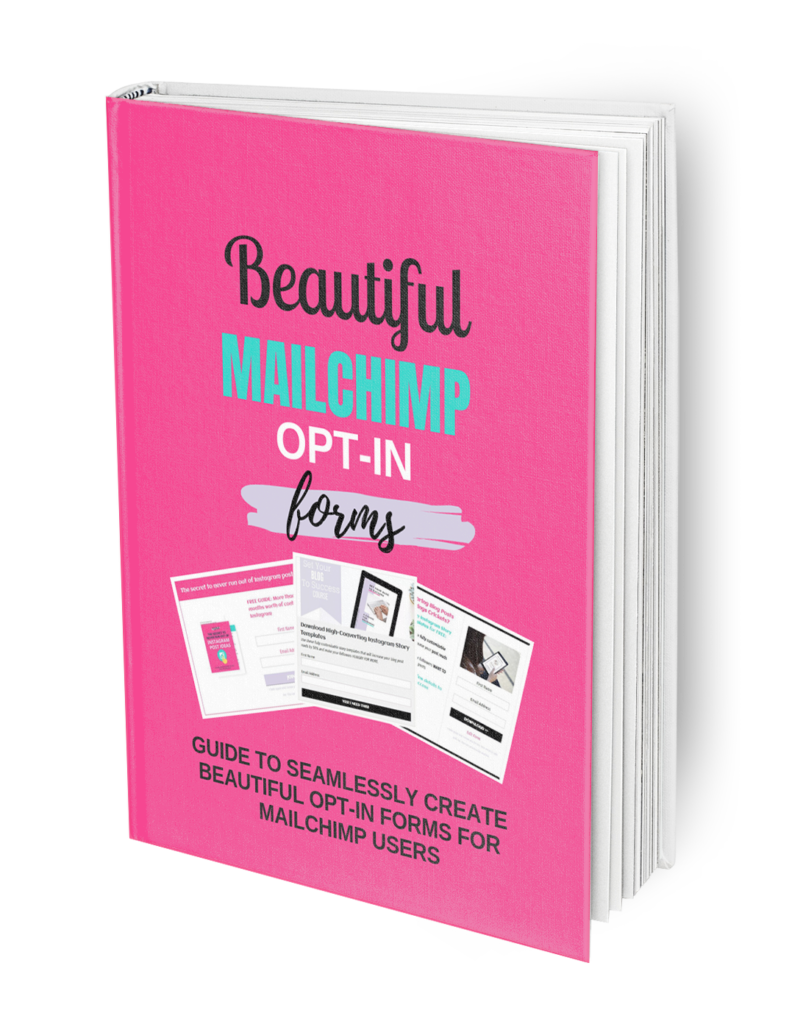 After going through this guide, you will be finally able to create beautiful opt-in forms in less than 7 minutes.
3 Beautiful Customizable Opt-in Form Templates to choose from
A complete easy-to-follow guide on how and where to install the templates
A simplistic way to make the submit button look more branded
An ultimate guide about how to customize the templates to make them on-brand
Worried about code? Don't be. There are images for ALL the steps so you NEVER have to guess what I'm explaining. It's right there, in front of you to watch everything.
$45 value Normal Price $32    Just $15
(That's over 60% off. #exciting)
But you only have 20 minutes to score the savings.
[ec id="2″]
Are you using Mailchimp?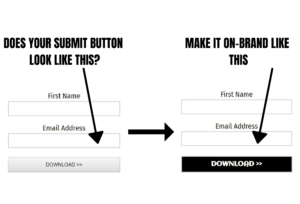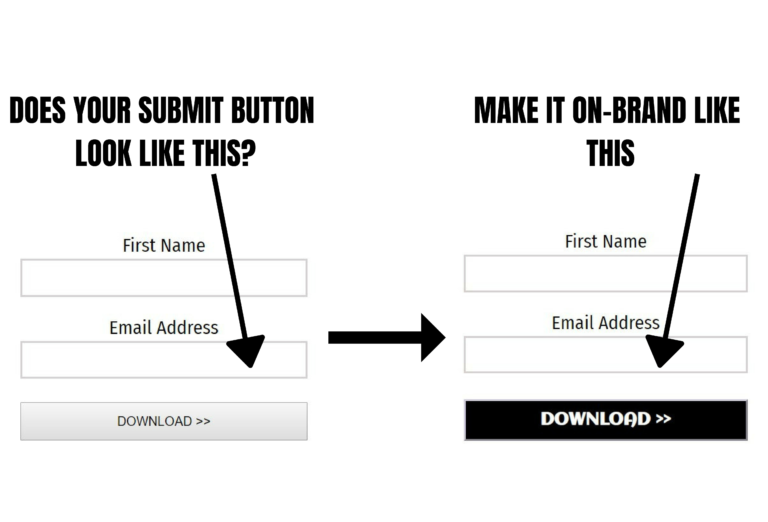 If yes, I'm sure you are having troubles with it. Plus, it does NOT provide opt-in form templates like other ESPs.
My opt-in forms used to stink when I started out, and then I eventually changed the submit button to make it look better, but it still didn't give me a good feeling, ever.
Do you opt-in to a website that has opt-in forms from the 80s?
I sure don't! Look at my opt-in form transformation in the image.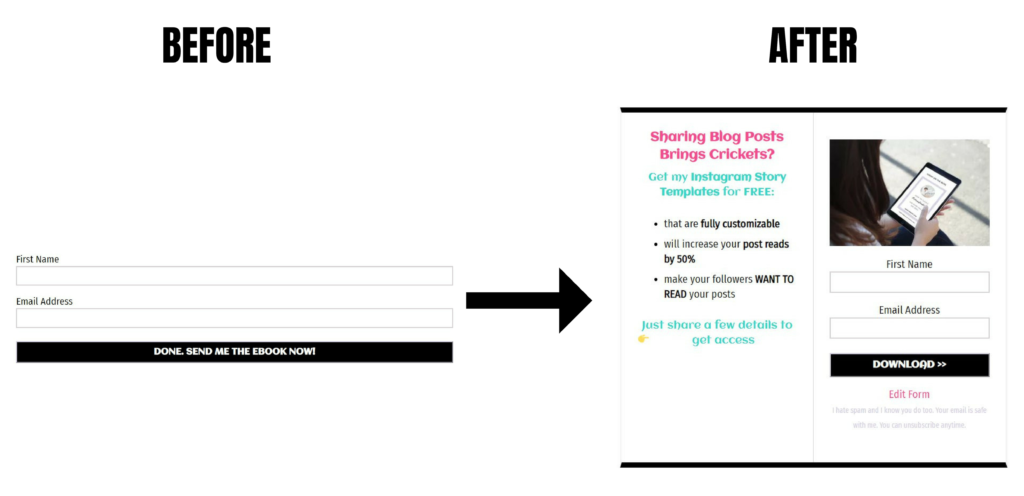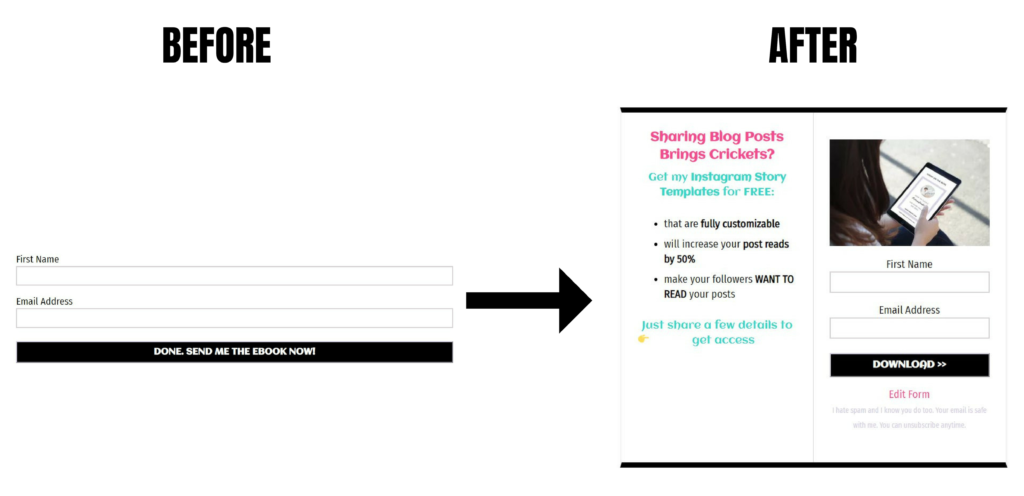 Which one are you likely to signup for?
If you are serious about your business (or blog), these templates will help you increase your conversion rates. AND, you are getting THREE different templates to choose from for just $15!
[ec id="2″]
Grab The Beautiful Mailchimp Opt-in Form Templates for only 

$32

  

$15

  and Increase your Conversion Rates Today!
This special deal is only available on this page and you won't see this again…ever. So if you're drawn to this offer, order now and save yourself 66%.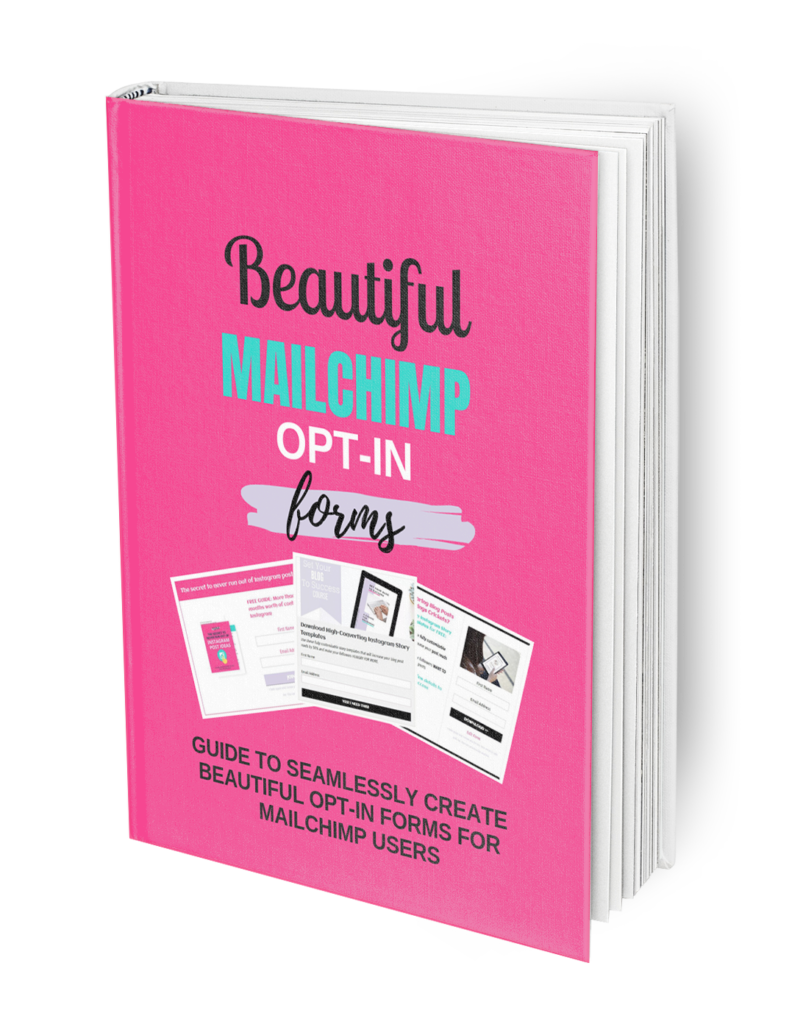 Got questions?
[expand title="What are these templates and how to use them?"]
Heya! Great question! These templates are already written codes that you have to insert into your wordpress website. There are VERY easy-to-follow instructions inside the guide. ANYONE can follow them blindly. [/expand]
[expand title="But my coding stinks! I have NEVER coded in my life and don't want to learn it either. Will this help me?"]
You don't have to be a coder or learn to code. Just follow my instructions as it is and you WILL be able to create a beautiful opt-in for your website! If you are passionate about helping people in your niche, then please don't repel them from your website by displaying stinky opt-in forms. People judge! [/expand]
[expand title="Why this price?"]
This is the very least amount of price I could provide this at, and it's only available until this offer expires.
Why this price? Let me explain:
If you were to invest in a tool the gives you opt-in form templates, their normal prices start with $15 per month. Let me just jot down disadvantages of using an external tool:
Expensive ($15 per month)
If you stop using them then your opt-in forms all over your website starts looking ugly
Normally they are plugins – might slow down your site
Investment every month
Multiple opt-in form templates increases confusion, and using multiple forms on a single website affects branding
Advantages of using my templates:
The best price
No need of external plugin, no external scripts, hence doesn't slow down your site
One-time investment
All the templates, researched for higher conversions, improves your branding
Fully customizable to match your brand colors and design (with explanation on how to customize)
All these for only $15 – one time investment. Hence, this price! [/expand]
[expand title="Will these templates work on my Squarespace or Wix website?"]
Yes, they will! But, you should know by yourself where your CSS editor is in squarespace or wix. The images shown in the book are only about wordpress, so if you are not sure about this, please don't purchase it. [/expand]
[expand title="I don't have an email list yet…(I'm 'just' a blogger). Should I still get this?"]
Let me ask you a question: Do you want people to read your posts and rave about them to their friends? Then yes, you should totally invest.
In fact, I recommend starting an email list right now because you are missing out on SO MUCH.You must have heard: "Money is in the list". Not only are there beautiful opt-in form templates, but it also includes links to start a list from scratch, and walk you through every little step, so you are all covered up. [/expand]
[expand title="How much time does this actually save me?"]
Once you have set everything up and customized the template to your needs, you can slap an opt-in form in as little as 5 minutes [/expand]
[expand title="How is it delivered?"]
Once your (tiny) investment has gone through (via credit/debit card/PayPal), and you have filled the form thereafter (takes 2 seconds), you will get two emails…
Email 1: Your receipt for payment from PayPal (obvi).
Email 2: Download links to all the bonuses & ebook. You can download all the goodies right from your email.[/expand]
[expand title="What's your refund policy?"]
Because of the nature of the product, all sales on digital downloads are non-refundable. Once purchased, the product will be yours forever. Please get in touch via hello@vidzmak.com if you have any questions about the contents of this eBook. [/expand]
[expand title="Do I need to have a certain kind of software to make this work?"]
No! Nothing fancy needed. While I do use a plugin (which is free), and recommend using it instead of using the Mailchimp code every time you want to insert an opt-in. But, if you don't want to use it, you can work without it as well. But then it's all up to you how to handle the Mailchimp code.[/expand]
[expand title="How do I know if these templates aren't for me?"]
If you are someone who runs away from the word "code" and just don't want to bother with it, this is probably not for you.
I'll say this again: the guide is very thorough and VERY easy-to-follow. I've written it keeping in mind my audience – someone who has NEVER touched code. So, you CAN make this work, I know. But, if you are not willing to, I can't help you.[/expand]
[expand title="I'm not sure whether this is right for me/I have other questions."]
No worries! If you're unsure, flick me an email over at hello@vidzmak.com and I'll help you figure out if it's right for you.[/expand]
[expand title="Can I have link to buy again?"]
Sure! You can click here. Or slap the button below.[/expand]
Snag your copy of the Mailchimp Opt-in Form Templates for Just $15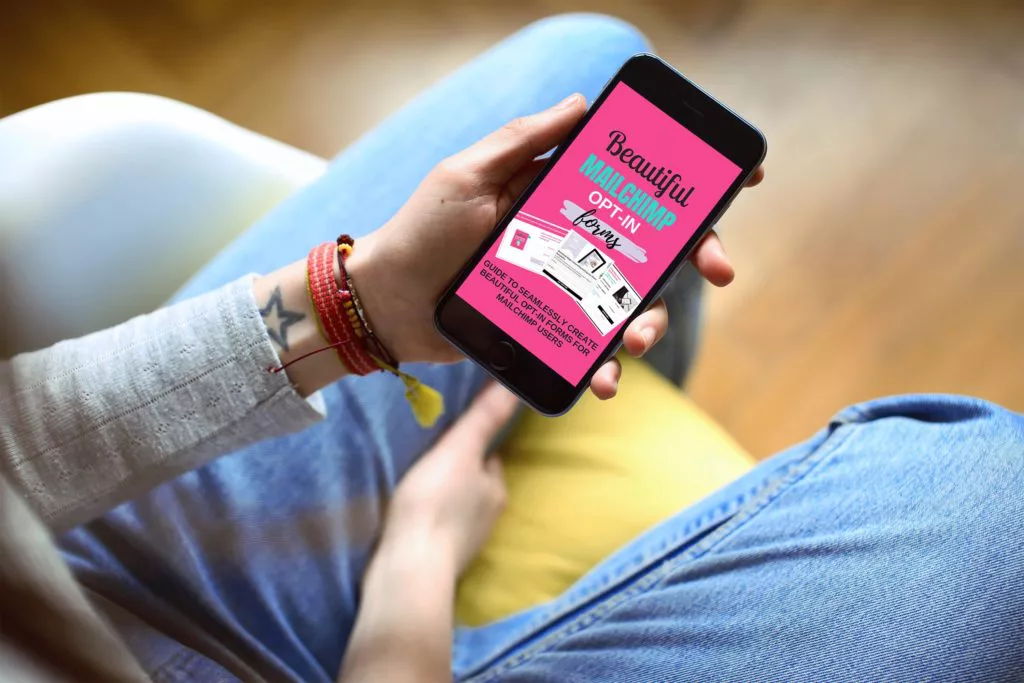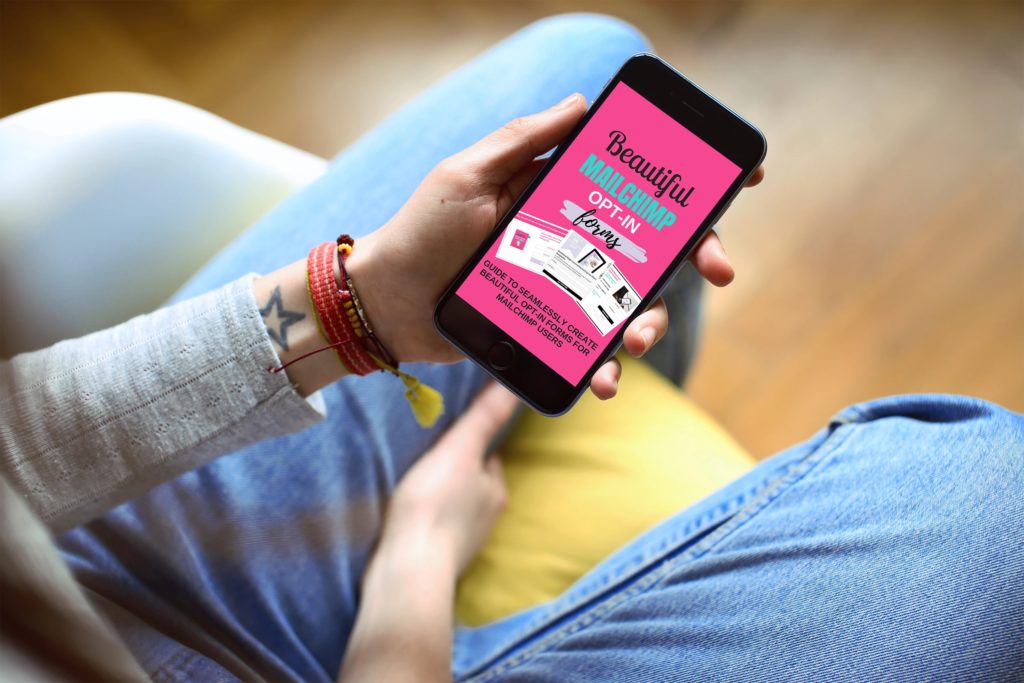 [ec id="2″]