Disclosure: Posts may contain affiliate links, meaning, at no additional cost to you, I may earn a commission if you click through and make a purchase.
What are you struggling with right now?
Pick one of the 2 options below & I'll instantly send you the course!
---
Do you think you have many followers but you get like only 0.1% of likes and comments on your posts?
Increasing engagement is hard when you are trying wrong ways to do so.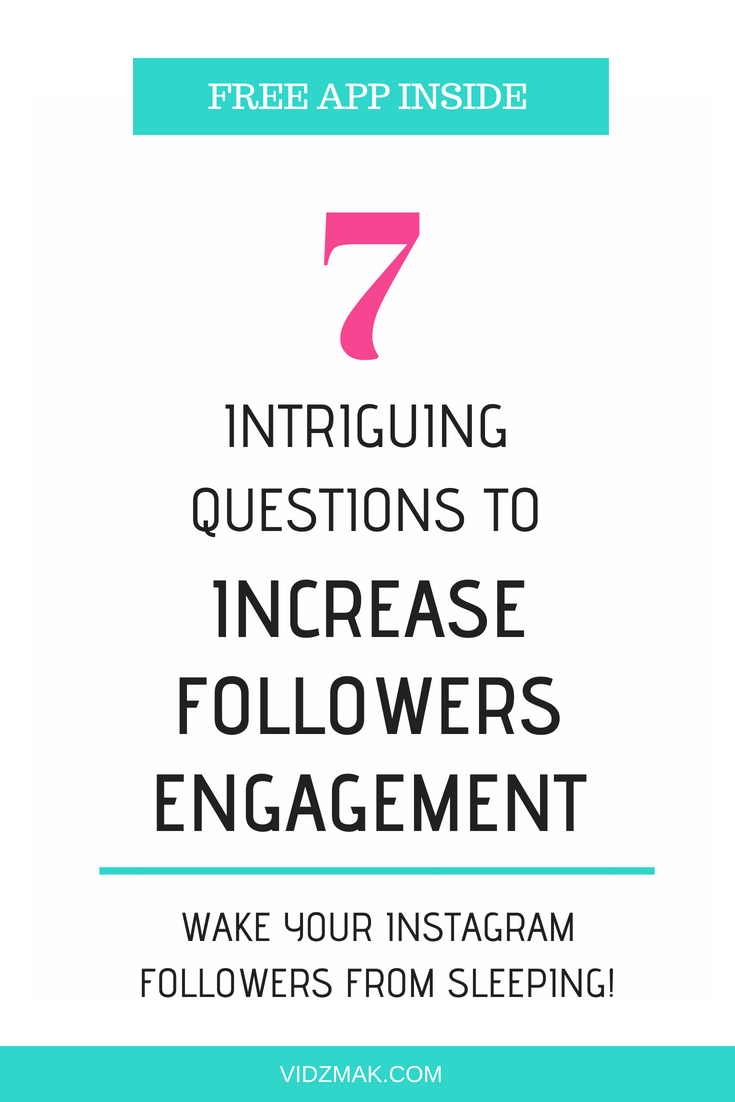 How do you expect your followers to engage if you're always talking about your products and services? Talk to them and about them as if they are your community. Try to know more about them like, by asking  intriguing questions.
Here are 7 different types of questions that has proven to improve engagement:
Fill in the blank: My favorite social media is _________
Would you rather hike a mountain or lay on the beach?
What's your favorite time of the year?
What is your ideal date night?
If you had to listen to just one song your whole life, what would it be?
If you could retire tomorrow, what you would do?
You get the point right? If you wanna find such interesting questions, there's an app called "Would you Rather" which has tremendous fun & engaging questions that you could use for your followers' engagement.
Use the app and have fun!
WHAT NEXT?
Liked this article? Save the ideas by pinning it.
---
Want to get regular Instagram tips FOR FREE?
There are 3 different options for you... (hint: Smart people follow all three options to get the highest output!)
Read my articles here: If you got time, read here. If not, follow me on bloglovin to read these articles later.
Receive Instagram tips in your emails weekly: Subscribe to my popular Instagram Course for free.
Get tips on your Instagram App: Follow me on Instagram here. I created this brand new account to help you grow with me. Follow the free tips from this account before your competitors find them out.
---
Think of someone who might use this information?
SHARE IT WITH YOUR FRIENDS:
Did you find my tips helpful?

If so, feel free to buy me a coffee and support my blog.