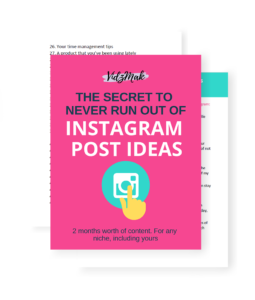 The 70+ Instagram Post Ideas
The ultimate list of Instagram post ideas categorized into different types of posts & works for all niches!
Even if you use like 1 post idea a day, you'll have more than 2 months of post ideas with you
Download this FREE swipe file and never run out of content ideas for Instagram!
Where should I send your post ideas?