Disclosure: Posts may contain affiliate links, meaning, at no additional cost to you, I may earn a commission if you click through and make a purchase.
What are you struggling with right now?
Pick one of the 2 options below & I'll instantly send you the course!
---
One of the major things that Instagrammers struggle through is how to make their followers actually engage, how to make them love your posts, how to make them wait for your next post?
So here I am sharing 3 ways to make your followers love your content & convert them into your fans…
9 out of 10 brands does this… It's so easy to wind up into always talk about me, me , me…
But you can choose to be different and focus on your followers.
And when you focus on your followers, guess what?
They start LOVING you!
3 very short but effective ideas to do this:
Connect with your followers more often. Talk to them & talk about them. Thank your followers when you reach a follower limit.
Give a shout out to a follower who engages regularly. Seeing this, more followers will try to get engaged with your content to get a shout out.
Share a photo of your followers' content which might provide value to your other followers. Tag the follower whose content you share so that they feel grateful to you. This encourages your other followers to create informative content so that they get shared by you.
See, how easy it is to gain your followers love when you think about them?
Want to make sure your content stands out? Here's a checklist you can download instantly.
Download the 5-Minute (Before-Publishing) Instagram Post Checklist
…to make your post STAND OUT!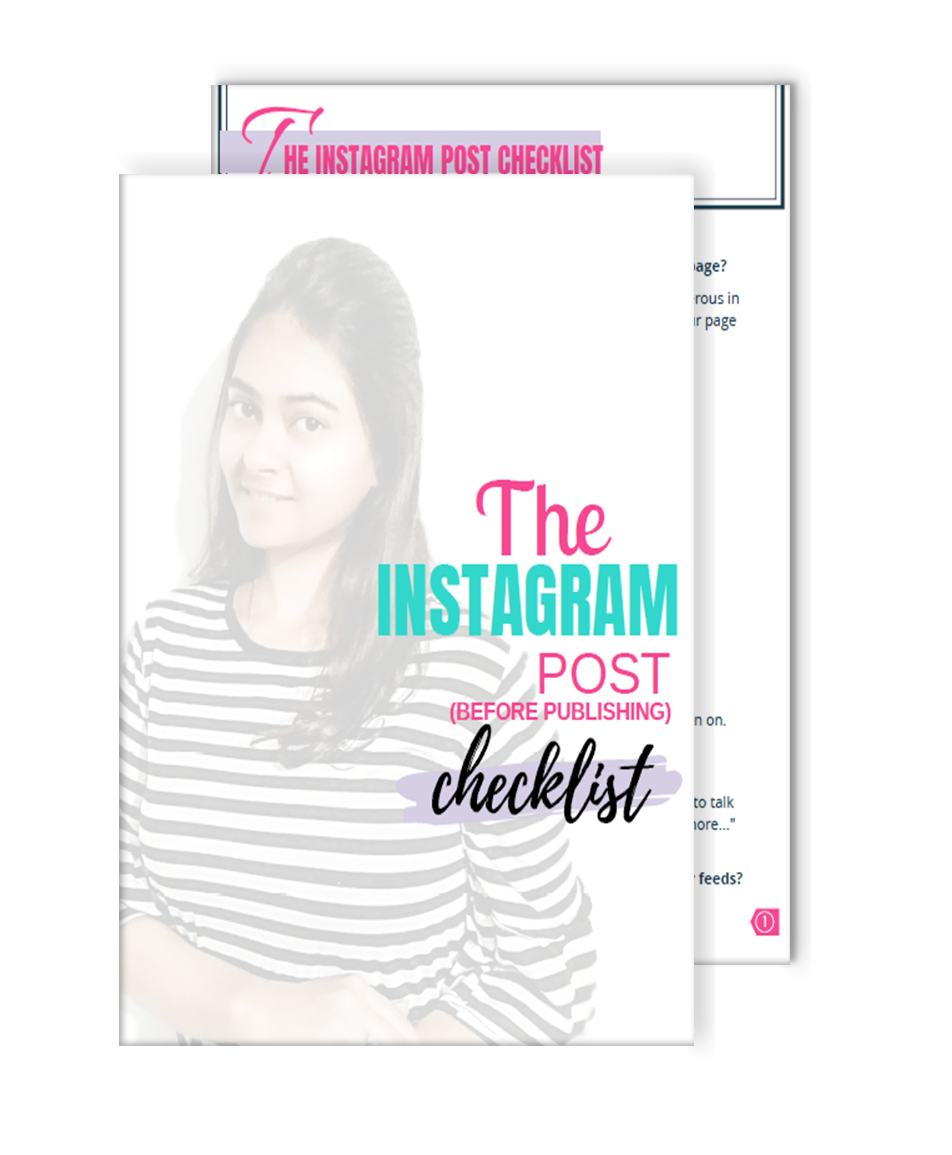 NEXT STEP?
Read these popular posts:
<
p class="font_9″>Pin this to save these ideas:
---
Want to get regular Instagram tips FOR FREE?
There are 3 different options for you... (hint: Smart people follow all three options to get the highest output!)
Read my articles here: If you got time, read here. If not, follow me on bloglovin to read these articles later.
Receive Instagram tips in your emails weekly: Subscribe to my popular Instagram Course for free.
Get tips on your Instagram App: Follow me on Instagram here. I created this brand new account to help you grow with me. Follow the free tips from this account before your competitors find them out.
---
Think of someone who might use this information?
SHARE IT WITH YOUR FRIENDS:
Did you find my tips helpful?

If so, feel free to buy me a coffee and support my blog.